To fully exploit the potential of hydrogen, solutions must be found to the challenges of production, storage, transport and use. Learn how the different systems are structured and how they work together. Gain insights into different production and consumption applications and learn about Infineon's best-in-class semiconductor solutions.
---
Time:
9 AM EDT (6 AM PDT /
3:00 PM CEST)
Presented by: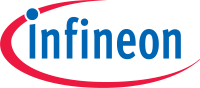 Overview
The world is facing the challenge of reaching zero greenhouse gases emissions by 2050. Three technologies are most promising to tackle these challenges: Electrification from renewable energies, carbon neutral fuel, and the hydrogen economy.
The growing challenges of the climate crisis are forcing investment in green hydrogen and technologies based on it, as an essential building block for climate protection. Hydrogen, as a new promising ecosystem, can help reduce CO2 emissions in many ways. To fully exploit the potential of hydrogen, solutions must be found to the challenges of production, storage, transport and use.
Infineon is already the leading supplier of power semiconductors for renewable energy and electromobility. Its power semiconductors make it easy to implement efficient solutions for the production and consumption of green hydrogen by providing solutions for power electronics, sensors, controls and connectivity. As a result, they significantly support the development of a sustainable hydrogen economy along the value chain.
Key Takeaways
Learn about the potential of green hydrogen as part of the future energy system
Gain insights to different use-cases of the production and consumption of green hydrogen
Get an overview on Infineon's semiconductor solutions for green hydrogen
Understand how different systems are built and how they work together
Discover how to solve the challenges of hydrogen production, storage, transport and use
Speakers

Markus Hermwille
, Head of Application Management and Marketing, Infineon Technologies
Markus Hermwille is head of application management and marketing for industrial applications at Infineon Technologies, with 20 years of experience in the field of power semiconductors and system solutions.

Nils Przybilla
, Product Marketing Engineer, Infineon Technologies
Nils Przybilla is Product Marketing Engineer at Infineon Technologies Bipolar GmbH, Warstein, since 2018. In his role, he is focused on the business development for high power thyristors and diode discs. He is also taking care of emerging markets like hydrogen electrolysis. Nils holds a bachelor's degree in engineering and project management.

Patrick Leteinturier
, Fellow Automotive Systems, Infineon Technologies
Patrick Leteinturier has 31 years of experience in automotive electronics. He started his career working at Lucas (U.K.) and SAGEM (France) developing powertrain electronic systems for PSA and Renault. He is working since 1997 at Infineon Technologies AG (Germany). He is currently technical fellow responsible for system architecture of silicon products for battery electric and fuel cell vehicles. A member of SAE International since 1998, Patrick became SAE International Fellow in 2010. In addition, Patrick is guest professor at Tianjin University in China (since 2006).