This webinar will cover the latest in the oil and gas market trends for health monitoring of structures. Using fiber optic technology, asset owners and field service providers can introduce cost savings into their monitoring systems all while ensuring the safety and security of the operations personnel.
---
Time:
12 PM EDT (9 AM PDT /
6:00 PM CEST)
Presented by: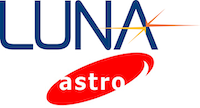 Overview
Recent deployments on offshore oil and gas structures highlight the advances in technology that lead to safer operation of production and support vessels. Addressing the challenges of the offshore environment with cost effective and extremely sensitive monitoring present operators and service providers new and easily deployable monitoring systems. These systems are based on the most advanced fiber optic monitoring systems on the market today.
Fiber optic based monitoring systems provide native advantages including simplified cabling, the longest service life, and intrinsically safe sensors. These advantages, as well as many others, reduce installation labor, maintenance costs, and provide more actionable data in various offshore structures.
A few examples of monitoring solutions that are currently deployed:
Topside platform monitoring
60 mile tieback monitoring
7,000 meter subsea wave measurements
Key Takeaways
Understand how advances in fiber optic technology can be applied to oil and gas structures
Learn in what application spaces fiber optic technologies have been deployed
Learn the advantages of using fiber optic technologies over conventional sensors
Speakers

Mike Baez
, Product Manager, Luna Innovations
Baez joined Luna Innovations with the acquisition of Micron Optics in October 2018. In his time at Micron Optics, he held various positions in sales, marketing, and product management. Prior to joining Micron Optics, he served as an infantry officer in the U.S. Army and conducted military intelligence operations as an enlisted soldier. He is still serving in the Army Reserve as a logistics officer. Mike holds a bachelor's degree from the University of Tampa in economics and a master's in business administration from Louisiana State University.
David Brower
, Founder & President, Astro Technology
Brower has built his extensive expertise over a long career in the aerospace and energy industries. He worked in both the private sector, as well as the NASA space program, before becoming an entrepreneur. Constantly pursuing new ideas, he began developing Astro Technology's sensor system while working on rocket motors. He began his career after graduating in material science and mechanical engineering from the University of Utah. For the next 10 years, Brower worked for Hercules Aerospace Company, leading efforts to determine behaviors of rocket propellants. In addition, he designed, fabricated and oversaw development of rocket motors deployed in nuclear submarines for the U.S. Navy Fleet Ballistic Missile Program.
During his work with rocket motors, David designed a new sensor system that could be safely used in contact with propellants. The oil and gas industry began using this system to measure pressure, strain and vibration on subsea pipe lines. David later advanced the sensor system and has installed it in deepwater fields throughout the oil and gas industry. He has installed operational sensors on subsea equipment in water depths of 7,500 ft. and on deepwater flowlines up to 60 miles in length.