Presentations and discussion with IHS senior display analysts on the technology and business trends in the display market, including both small and large displays. This webinar will address supply trends of a number of emerging technologies plus demand projections for a variety of end markets including automotive, mobile, PC, and TV.
---
Sponsored by:

Time:
11 AM EDT (8 AM PDT)
Presented by: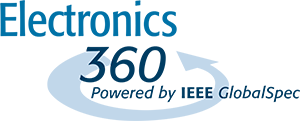 Overview
Whether it's in the automotive, mobile, PC or TV market, the choice of display plays a vital role in the success of any new product. Selecting the right technology can be a make-or-break decision for an OEM. So it's essential to have a solid understanding of the pros and cons of new technologies, and the supply-chain and price-and-availability risks that may impact these decisions. Whether its OLED TVs or next-generation touch technology for tablets, OEMs need visibility across the entire display value chain. Our two presenters, Sweta Dash and Vinita Jakhanwal, are highly regarded display analysts who will provide insight into the dynamics of today's display market for both large- and small-screen displays. They will share forecasts of supply and demand for a variety of display technologies. They will discuss the merits of both current and emerging technologies and examine the supply chain risks facing OEMs. And they will also look at the viability of some 'over the horizon' next-generation technologies such as flexible displays. The presentations will be followed by a live audience discussion led by Moderator Bruce Rayner, editorial director of Electronics360. The discussion may include one or two special guests from industry. The discussion offers an opportunity for the audience to engage with the experts. Please join us for this important and timely webinar.
Key Take-Aways
Hear the latest supply and demand forecasts for the primary display technologies and end markets
Identify steps you can take to minimize your exposure to supply chain risks
Learn how display technology trends in various end-markets and regions are driving demand and supply
Speakers

Sweta Dash
, Senior Director, Display Research and Strategy, IHS
Sweta Dash has more than 25 years of experience in display market and technology research and is one of the most highly respected analysts in the industry. Leading display manufacturers and system suppliers rely on her research and guidance; she is a frequent advisor to firms that invest in the LCD value chain. Over the years, Dash has been exceptionally accurate in forecasting LCD supply, demand, pricing and technology adoption. Her market projections are derived from a set of proprietary models using historical patterning, econometric analyses, manufacturing cost modeling and price-volume analyses. Her expertise includes the entire spectrum of display industry application segments and technology. Dash is the author of numerous papers and is frequently invited to speak at major industry conferences. She has a Bachelor of Arts degree with honors and a Master of Arts degree in Economics from the University of Toronto, Canada.

Vinita Jakhanwal
, Director, Mobile and Emerging Displays and Technology, IHS
With over 17 years of experience, Vinita Jakhanwal is one of the world's leading display technology authorities, known for her actionable strategic analysis and insight. She directs the IHS analyst team covering mobile and emerging displays and technology which is responsible for creating many industry leading syndicated reports on market and price forecasts and competitive analysis. Jakhanwal provides advisory services to companies in the areas of displays sourcing, market sizing, market entry strategies, technology dynamics and adoption. Her clients include the top makers of tablets, handsets and other mobile devices, wireless service providers, display manufacturers, component makers and financial services firms. Jakhanwal is known for providing exceptionally accurate market forecasts, including for new and emerging display applications and technologies. She previously worked as a senior analyst at McKinsey & Company and Frost & Sullivan and earned bachelor's and master's degrees in Economics from Delhi University, India.