Join IHS senior analysts for presentations and discussion around the trends that are driving the evolution of communications technologies in the industrial market. Learn how the competing communications technologies are evolving and how your company can improve factory efficiency, productivity and boost the bottom line.
---
Sponsored by:

Time:
10 AM EDT (7 AM PDT)
Presented by: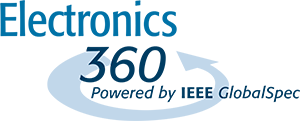 Overview
Big Data, the Internet of Things, Machine-to-Machine connectivity, the need for increased security. These are just some of the factory-floor communications challenges - and opportunities -- facing management across the industrial sector. The choice of communication technology available is varied and evolving. For new factories or plants, managers need to evaluate which communications technology are best suited for their particular application, how extensively the network should be deployed, how to secure confidential data and how the shop-floor network can be linked to the enterprise environment. For existing factories with legacy systems, there's the added challenge of determining whether to integrate or migrate to a new communications technology. This webinar will discuss the trends in industrial communications, the pros and cons of each, and how adoption rates differ by region and product category. The presenters will examine the various communication protocols available and which automation products were most widely networked. While fieldbus still accounts for the majority of new connected nodes in industrial automation, the presenters will offer guidance on how and why Ethernet is gaining ground and the prospects for wireless technologies on the factory floor. While the number of automation devices connected wirelessly is still relatively small, the presenters will discuss why and when this may begin to change.
Key Take-Aways
Hear the forecasts for the leading communications technologies
Learn how, why and when wireless technologies will emerge on the factory floor
Discuss which communications technology best fits your company's future needs
Understand the risk factors and costs associated with each competing communications technology
Speakers

Mark Watson
, Associate Director of the Industrial Automation Group, IHS
Mark manages a team of analysts producing highly detailed annual market forecasts on industrial PCs, operator terminals, machine vision, embedded computer boards and modules, discrete machine safety components and all types of industrial communication, including Fieldbus, Industrial Ethernet and Wireless. Mark has been an analyst since 2005 and has experience in researching and producing quarterly data, annual statistics and custom projects. His team focuses on the discrete automation markets but works closely with colleagues across other industrial automation groups. Mark holds a BSc Honors degree in management science from The University of Wales, Swansea.

Tom Moore
, Analyst for the Industrial Automation Group, IHS
Tom Moore is a research analyst with IHS Industrial Automation Group. He manages the group's industrial Ethernet, fieldbus and wireless communication forecasts and report as well as the discrete machine safety component report. Tom also manages a quarterly tracking service covering industrial communications. He earned a BSc Hons degree in Physics from Nottingham Trent University, Nottingham.