Join senior IHS analysts for presentations and discussion on the technologies and business trends driving growth in the global video surveillance market. Learn about cutting-edge developments and gain insight into the hot emerging regional markets – including India and China. Plus we'll hear about the business strategies of the top players in each market segment.
---
Sponsored by:

Time:
10 AM EDT (7 AM PDT)
Presented by: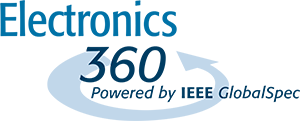 Overview
The video surveillance market has changed dramatically in the last few years as technology advances and security concerns gain greater attention in both the private and public sectors. In this webinar, attendees will hear about the latest in market and business trends. The presentation will provide insight into the dynamics of today's video surveillance market. Market trends in such areas as megapixel cameras, mobile wireless infrastructure and "intelligent surveillance" will be discussed, plus forecasts on the growth drivers in a variety of surveillance markets will be offered. The presentation will expose the strategies of top OEMs and up-and-coming Chinese suppliers, plus provide insight into the dynamics of emerging markets. The presentations will be followed by a live audience discussion, which will offer an opportunity for the audience to engage with the experts.
Key Take-Aways
Hear the latest supply and demand forecasts for the major video surveillance market segments.
Learn about the latest technology trends, including wireless infrastructure challenges, and camera and sensor technologies.
Understand the challenges of managing big data and cloud-based data management.
Gain insight into the business strategies of leading OEMs, including Chinese companies, and the opportunities in emerging markets.
Speakers

Niall Jenkins
, Research Manager, Video Surveillance & Security Services, IHS
Niall leads a team of nine analysts focused on video surveillance equipment and technology. The group also covers security services, such as design, installation, maintenance and remote monitoring and building technologies. Niall's areas of expertise include video content analysis, remote monitoring services, security systems integration and vertical market analysis of the security industry. Niall holds a Master's degree in engineering from the University of Strathclyde and is based in the IHS Northampton, UK, office.

Jon Cropley
, Senior Analyst Video Surveillance, IHS
Jon is a principal analyst in IHS' video surveillance and security services group and has authored reports on the global video surveillance market and the global video analytics market. Prior to his current position, he was the director of IMS Research's Automotive & Transport group. IMS Research was acquired by IHS in May 2013. Jon joined IMS Research in 2001 and previously worked for TRW Automotive in Germany. He holds a BSc degree from Lancaster University and is based in the IHS Northampton, UK, office.