This discussion will cover the technologies and market forces shaping the solar photovoltaic (PV) industry. Attendees will gain insight into the dynamics that caused the recent oversupply and how those dynamics are changing. The latest market projections and cutting-edge technology developments for 2013 and beyond will be presented.
---
Time:
10 AM EDT (7 AM PDT)
Presented by: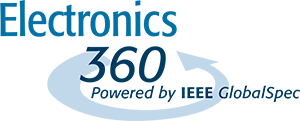 Overview
The solar photovoltaic (PV) market has been in turmoil for the last few years as Chinese manufacturers flooded the market causing prices to plummet and prompting a retreat in capital spending. Other factors, including the shale gas boom in the U.S., have contributed to a sluggish market. But signs of growth are returning, as evidenced by new opportunities in several regional markets, stabilizing prices, and strong growth opportunities in the PV storage sector. Also, new investments are being made in next-generation technologies that have the potential to provide a boost for the industry. Join highly regarded industry analysts for an in-depth look at what lies ahead for the solar PV industry over the next few years. They will share the IHS outlook for the PV market and provide insight into the trends and market dynamics that will be driving growth. In addition, they will touch on the technology and capital investment trends, and take a close look at the prospects for strong growth in the PV storage sector.
Key Take-Aways
Get the latest supply and demand forecasts for the solar PV sector.
Learn about the latest technologies emerging on the market in 2013 and beyond.
Gain insight into capital investment trends.
Hear about the hot new emerging markets.
Find out why the PV storage sector is poised for dramatic growth.
Speakers

Sam Wilkinson
, Research Manager, Solar Research Group, IHS
Sam Wilkinson leads the IHS Solar Group's research on the PV inverter, BOS and energy storage markets. During his time with the group, he has also been responsible for researching the PV module and polysilicon supply chain, working closely with leading global suppliers to develop detailed analysis on these markets. Sam has also been responsible for establishing primary research reports and benchmarking services for global system integrators and EPCs, and demand and policy trackers, complementing IHS's extensive research of the complete PV supply chain. Sam's analysis and commentary is regularly published by leading PV industry media and in the global press. He has presented at leading industry events and conferences. Sam graduated from The University of Nottingham with a degree in Engineering. Before beginning his career at HS, Sam worked as a structural engineer for one of Europe's leading engineering firms.

Stefan de Haan
, Principle Analyst for Photovoltaics, Solar Research Group, IHS
Stefan de Haan is a founding member of the IHS PV market research group, having participated in the building up of the IHS Solar Photovoltaics Industry Market Tracker. His particular competence in tracking, handling, and extrapolating large volumes of PV data enabled IHS Solar to develop accurate forecasts of the price collapses in the PV supply chain in both 2009 and 2011. In his prior position at Wicht Technologie Consulting (WTC), Stefan was senior analyst for photovoltaics and nanotechnology. Leading the nanotechnology research team at WTC, he was the project manager of nanotechnology road mapping activities and headed a variety of market studies in nanoelectronics, nanomaterials, sensor technology, and quantum information technology. Before joining WTC, Stefan worked as a senior researcher in the semiconductor and nanophysics group of the Ludwigs Maximilians University in Munich, Germany, developing quantum mechanical nanoelectronic devices implemented in low dimensional semiconductor systems. He graduated with distinction from Munich University with a degree in Physics.