In Part 5 of 5 attendees will get an overview of the building blocks of STM32Trust, which is a robust, multi-level strategy to enhance security in new product designs, using STM32 microcontrollers augmented with STSAFE secure elements.
---
Time:
10 AM EDT (7 AM PDT /
3:00 PM CET)
Presented by: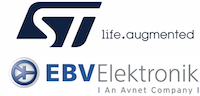 Overview
STM32Trust is a security framework combining our knowledge, ecosystem, and security services. This solution offers developers a complete toolset to protect their design's valuable assets, such as software IP and data, and to ensure secure connectivity and system integrity.
With a set of 12 security functions offering hardware, software, and design services from ST and third parties, STM32Trust complies with the requirements of the major IoT certification schemes.
To ensure best-in-class security, ST provides MCUs and MPUs with their associated security functions based on PSA and SESIP certifications.
This assurance level allows designers to build their applications using a solid security framework and to meet the requirements of their pre-defined security assurance level, such as PCI, UL-2900, IEC 62443, ETSI EN 303 645, FIPS-140-2 and many others.
To enhance the Security Assurance Level, STM32Trust also supports secure elements from the STSAFE product family. Certified Common Criteria EAL5+, the STSAFE portfolio offers multiple devices for secure connectivity which are essential for cloud communications, secure storage and authentication, and system integrity.
Key Takeaways
Understand how ST's experience in microcontroller security can help you build secure applications.
Discover how STM32Trust and its 12 security functions comply with security standards and meet developer needs.
Learn how to use ST's reference packages and dedicated Nucleo boards to implement secure boot and secure firmware update on STM32 MCUs.
Speaker

Marcus Woxulv
, Technical Marketing Manager Engineer, STMicroelectronics
Marcus has been working in the electronics industry for almost 17 years, starting in semiconductor distribution and then moving to industrial semiconductor manufacturing and so called mass market applications. He has been working as field application engineer for more than 10 years supporting, different MCU suppliers in the Nordic region, and today works in a product/technical marketing role. Marcus has been at STMicroelectronics for almost six years.