Presentations and discussion with IHS senior analysts Dale Ford, Len Jelinek and Francis Sideco on the hazards and opportunities emerging across the major sectors of the semiconductor industry in 2013 and insight into how customer companies can manage their supply chain risk.
---
Sponsored by:

Time:
10 AM EDT (7 AM PDT)
Presented by: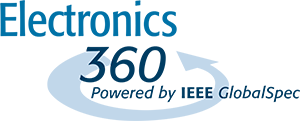 Overview
The global semiconductor market contracted at a rate of 2.3 percent in 2012 following a year of near-zero growth in 2011, according to IHS. With semiconductor inventories for some products showing signs of building, could 2013 be a repeat of 2012? Or will the market see a return to robust growth? The financial health of some semiconductor manufacturers, along with the health of their suppliers, is in the balance and by association so is the business success of their customers. This webinar will provide OEMs and semiconductor companies alike with an understanding of the supply chain risks they face in this uncertain time and what steps they should take to minimize those risks. Our panel of three highly regarded semiconductor analysts will provide an understanding of the current health of the semiconductor sector and growth expectations, as well as offer insight into the factors that will impact supply and demand across the major semiconductor sectors in 2013. And they will provide insight on steps OEMs can take to manage their key supplier relationships. During their presentations, our panelists will drill down on the business dynamics within specific end markets - such as the automotive, computing, industrial and in particular mobile communication -and discuss semiconductor demand for each sector. They will also look at semiconductor supply and demand as well as manufacturing trends in the major regions - including Asia, North America and Europe - and shed light on how the local factors will impact the market. The presentations will be followed by a live audience discussion led by our webinar moderator, which offers you the opportunity to engage with the experts. Please join us for this important and timely webinar.
Key Take-Aways
Hear the latest supply and demand forecasts for the primary semiconductor sectors and end markets.
Identify steps you can take to minimize your exposure to risk within the semiconductor supply chain.
Learn how product and technology trends in various end-markets and regions are driving demand and supply for semiconductors.
Speakers

Dale Ford
, Head of Electronics and Semiconductor Research, IHS
Dale Ford is a well-respected industry analyst with years of experience producing award winning market research. At IHS, Ford manages the research teams responsible for competitive analysis, forecasting, and supply/demand research of the electronics, semiconductor and electronics components industry. In addition, Ford focuses on research and enhanced visibility on the products, technologies and companies shaping the wireless communications market. Ford was one of the founders of the market research organization at iSuppli, which was acquired by IHS. Previously, he was chief analyst and director for Dataquest/Gartner Group, where he lead a team that delivered market research in seven syndicated services covering semiconductor applications, supply and pricing, and detailed equipment analysis. Ford earned a Bachelor of Science degree in Electrical Engineering with honors from Brigham Young University and a Masters of Business Administration from The Wharton School.

Len Jelinek
, Director and Chief Analyst, Semiconductor Research, IHS
Len Jelinek is responsible for semiconductor manufacturing research, which includes coverage of both integrated device manufacturing (IDM) companies and pure-play foundry companies. He focuses his research on capacity management and technology transitions within the semiconductor industry. Jelinek has developed an extensive database of wafer fabrication suppliers that IHS clients use to define their corporate manufacturing strategies. Jelinek joined IHS after 28 years of experience in semiconductor manufacturing in the semiconductor industry where he gained invaluable experience with specific emphasis on program management, financial analysis and manufacturing. He earned a Bachelor of Science degree in Chemistry from Arizona State University and a Masters in Business Administration from the University of Phoenix.

Francis Sideco
, Senior Principal Analyst, Consumer Electronics and Communications Technologies, IHS
Francis Sideco is a senior principal analyst at IHS, responsible for leading the analyst teams covering wireless and wired/broadband communications as well as consumer electronics. Sideco joined IHS in 2007 from Comarco Wireless Test Solutions where he led the company's strategic marketing organization. At Comarco, he was responsible for strategic product direction, product management and product marketing worldwide. Leading a multi-national development team, Sideco played a major role in the development of Comarco's Seven.Five wireless test system, the first field test system that allows wireless carriers to evaluate, compare and analyze their quality of service from the perspective of the ultimate end user. He has been featured in various articles in major magazines such as Forbes, Bloomberg, and Wireless Week. Sideco earned a Bachelor of Science degree in Electrical Engineering from Loyola Marymount University.