Infotainment systems have evolved to deliver multi-faceted experiences in commercial vehicles. Intelligent human-machine interfaces (HMI) have become a key requirement among drivers. Infineon delivers a wide range of microcontrollers for key HMI applications.
---
Originally presented:
April 19, 2021
Presented by: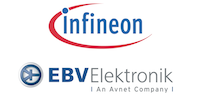 Overview
After being a major hit in passenger cars, several OEMs are experimenting with infotainment systems in commercial vehicles. Features such as steering wheel controls or touchscreens are becoming essential for modern businesses.
Infineon's broad product portfolio, including HMI controllers, sensors and power products, will take our customers' designs to the next generation and enable drivers and passengers to experience the most intuitive and comprehensive infotainment solution while maintaining a robust vehicle connection.
Attendees will learn about Infineon's broad portfolio of Microcontrollers with its highly sophisticate mixed signal products starting from industry-leading, programmable system-on-chip, the PSoC® family and the 32-bit Traveo™ II Microcontroller based on Arm® for automotive body electronics applications.
Key Takeaways
Get to know Infineon and our focus applications in commercial, construction and agricultural vehicles (CAVs)
Understand how Infineon is strengthening the link between the real and the digital world.
Discover the 32-bit Traveo™ II microcontroller based on Arm® which offers cutting-edge performance with its safety and security features as well as the PSoC® 4 programmable system-on-chip architecture
Speakers

Marlene Würcher
, Senior Global Distribution Marketing Manager, Automotive, Infineon Technologies
Marlene Würcher is Senior Global Distribution Marketing Manager at Infineon. She studied Economics and Marketing at the New York University. She has worked in the semiconductor industry for more than 6 years. One of her focus topics is the Commercial, construction and agricultural vehicles (CAV) market in Distribution.

Thorsten Kistler
, Senior Director Strategic Marketing, Automotive HMI Products, Infineon Technologies
Mr. Kistler is Senior Director Strategic Marketing for Automotive HMI products within the Infineon Automotive Microcontroller organization. His focus is on automotive PSoC® products and TrueTouch® Touchscreen Controllers.

Frank-Steffen Russ
, Director Segment Automotive EMEA, EBV Elektronik
Mr. Russ is Director Segment Automotive in EBV Elektronik GmbH & CO KG (an AVNET company). He studied electronics at the Heilbronn University of Applied Sciences. He has worked in the semiconductor industry for more than 30 years. His career started in test and measurement for automotive and telecom products. For 28 years he has served different roles supporting the automotive industry. He has been working for EBV Elektronik since 1997, supporting its customers with his automotive system knowledge.