Presentations and discussion with IHS senior outsourced manufacturing analysts Thomas J. Dinges, CFA and Jeffrey Wu along with industry guests who will provide insight and advice for the challenges OEMs face in planning their regional manufacturing strategies and in selecting and managing their outsourced manufacturing service providers.
---
Sponsored by:

Time:
10 AM EDT (7 AM PDT)
Presented by: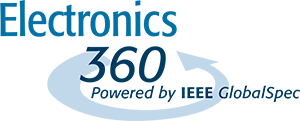 Overview
Faced with rising costs and only modest single-digit growth forecast for the next few years, outsourced manufacturing providers are challenged to find ways to grow their business and remain profitable. At the same time, they face pressure from their OEM customers to lower their costs.
Our presenters will look at how EMS providers and ODMs are responding to these challenges and address the actions OEMs need to take to manage their outsourced manufacturing relationships. They will also explore some of the strategic shifts underway in the market, including the changing relative costs between manufacturing locations in Asia, Europe and North America and how OEMs might realigning their regional strategies to reduce both cost and risk.
In addition to presentations from our two IHS senior analysts, we have invited industry executives to join our panel for a discussion led by the webinar moderator. The discussion will include questions from the audience. Don't miss this opportunity to engage with the experts and gain valuable insight for managing your outsourced manufacturing providers.
Key Take-Aways
Quantitative outlook for outsourced manufacturing growth over the next few years
Relative cost and risk analysis of the major manufacturing regions of the world
Analysis of the key drivers of growth in outsourced manufacturing
Evaluation of the risks and opportunities OEMs face in managing outsourced manufacturing relationships
Speakers

Thomas J. Dinges, CFA
, Senior Principal Analyst, Outsourced Manufacturing Intelligence Service, IHS
Thomas J. Dinges, CFA is senior principle analyst responsible for the Outsourced Manufacturing Intelligence Service at IHS. Prior to joining IHS in 2010, he was a senior equity analyst at JPMorgan publishing research on companies in JPMorgan's Global Electronics Manufacturing Supply Chain equity research practice for over eight years. Dinges was ranked in Institutional Investor magazine's annual poll of top sector analysts. Prior to joining JPMorgan, Dinges worked for Lazard Asset Management in New York City and Blackrock in San Francisco. He is a CFA charter holder and a member of the CFA Institute in addition to membership in the New York Society of Security Analysts. Mr. Dinges is a graduate of the University of Nebraska-Lincoln with a Bachelor of Science-Business Administration (Accounting emphasis) where he was also a member of the Intercollegiate Baseball team and was named Academic All-Big Eight Conference. Mr. Dinges resides in Marin County, California.

Jeffrey Wu
, Senior Analyst, Outsourced Manufacturing Intelligence Service, IHS
Jeffrey Wu is responsible for the analysis and projection of the trends and dynamics of the electronics contract manufacturing industry. Prior to joining IHS in 2005, he worked for leading technology companies including BenQ and Dell, where his main responsibilities included channel management, product management and OEM project management. While working on the OEM engagement, Wu was in charge of cost estimation, cost reduction, logistics and service terms negotiations, and supplier-managed inventory implementation. Wu earned a Bachelor of Science degree in Computer Science from Taiwan University and a Masters degree in Business Administration from the University of Michigan.