In this webinar you will learn what benefits silicon carbide offers for high power converters like UPS systems. Detailed application examples will show you how CoolSiC™ can help your design become more efficient and compact and why these are key factors for successful UPS applications in the market.
---
Time:
9 AM EDT (6 AM PDT /
3:00 PM CEST)
Presented by: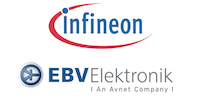 Overview
Higher awareness and commitment towards reducing carbon emissions have become a worldwide trend. Accordingly, UPS units are becoming smaller while providing the same level of protection. UPS systems need increasingly more reliability as well as zero downtime. This is why manufacturers are designing more robust components for them.
UPS systems have three indispensable requirements: modularity, scalability and energy efficiency.
Online (industrial) UPS units, from 10 to 50 kVA or 50 kVA and higher, are the perfect fit for applications like data centers, servers, workstations, control systems, communications, or telecom systems.
As your one-stop-shop partner, Infineon offers system solutions that cover power modules and discretes, as well as products for sensing, control, connectivity and security.
This webinar includes a market overview, the technology basics and UPS application examples. Join us for a dedicated deep dive that will show you how to best utilize the technology benefits of silicon carbide in your UPS system designs.
Key Takeaways
Learn why Silicon Carbide is a key technology for many applications
Gain deeper insights into technology advantages of Silicon Carbide
Get an understanding of UPS systems and their technical implementation
Do a deep dive on SiC in online UPS
Get an overview of market insights for industrial UPS systems
Speakers

Elisabeth Preuss
, Global Application Manager, Infineon Technologies AG
Elisabeth Preuss is working as application manager for EV charging, solar and UPS at Infineon Technologies AG. In addition to more than six years of application engineering experience in automotive and industrial electronics, she holds a master's of science degree in electrical engineering from the Technical University Munich (TUM), Germany. In her current role she is responsible for global alignment of the application strategy.

Pradip Chatterjee
, Application Engineer, DC EV Charging, Infineon Technologies AG
Pradip Chatterjee focuses on EV charging and UPS applications, working on requirements and trends and supporting design ins and reference designs. Pradip holds a master's degree in power electronics and has about 16 years of experience in design and development of power conversion systems.

Milan Ivkovic
, Director Segment Analog & Power, EBV Elektronik
Milan Ivkovic received his Dipl-ing. diploma in 2000 and MSc diploma in 2007 at the University of Belgrade, school of electrical engineering, in the area of power factor correction using current injection in 12-pulse converters. He worked on industrial PLCs development and ASIC development, taking responsibilities from design to technical managerial roles. Since 2017, he is leading the analog and power technology segment and technical support center at EBV Elektronik.