With an increasing amount of connected electronics in industries ranging from automotive to medical equipment and even consumer appliances, today's designs require robust EMI/RFI protection. This webinar will arm engineers with a go-to material list, process selection tools, and converted tape solutions that can used both early in the design phase and during late stage prototyping to solve electromagnetic compatibility (EMC) driven design changes quickly, efficiently, and cost effectively.
---
Time:
2 PM EDT (11 AM PDT /
8:00 PM CEST)
Presented by: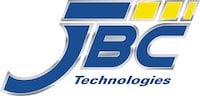 Overview
It's an increasingly connected world. The Internet of Things (IoT), 4G and 5G infrastructure, and human-machine interface (HMI) have created a myriad of benefits for consumers and a wealth of design challenges for engineers. Electromagnetic interference (EMI) and radio frequency interference (RFI) can cause EMI noise, crosstalk, low signal-to-noise ratio, poor signal reception, higher error rates, and slower communication speeds, negatively impacting sensitive analog circuits and sensors. Higher frequencies, increased RF frequencies and increasingly complex products compound the challenge.
Engineers are faced with the difficult task of reducing interference.
"Minimize Interference with Die-Cut 3M EMI/RFI Solutions," a webinar prepared in collaboration between JBC Technologies and 3M Electronics Materials Solutions Division (EMSD) arms engineers with information they can use to solve EMI shielding, grounding, and bonding challenges, fix electronic buzz, squeak and rattle, and meet EMC design standards.
We will provide application-specific examples, explain why conductive filler type and particle density matters, and share an easy four-step selection process that attendees can use to create a cheat sheet of the best 3M™ Electrically Conductive Tapes for their specific applications. We'll also demonstrate the breadth of what is possible using advanced die-cutting technology and converter capabilities.
Key Takeaways
Recognize where and how electrically conductive tapes can be used to shield sensitive analog circuits and sensors against high frequencies
Understand how to use 3M™ Electrically Conductive Tapes for EMI shielding and grounding to minimize EMI/RFI interference - and why many engineers prefer a 3M tape to redesigning an electrical system
Learn an easy 4-step process for selecting the best material for EMI shielding and grounding
Create a cheat sheet of go-to materials for your specific applications
Discover the role that an experienced Converter can play in creating a custom EMI/RFI solution that is optimized for maximum value.
Speakers

Todd Wright
, Vice President of Sales, JBC Technologies
Todd Wright is an invaluable resource to customers who are looking for innovative solutions to their converting challenges. He has worked with dozens of organizations in the automotive, medical, electronic, and general industrial space to help them take their ideas from CAD drawing to finished part. With over 15 years as a consultative business development executive in the converting industry, he has extensive knowledge of the tools and processes needed to turn rolls of material into custom parts that solve unique challenges for his customers.

Paige Wera
, U.S. Activation Marketer, 3M Electronics Materials Solutions Division
Paige Wera works with 3M's EMI/RFI technical team and sales specialists to provide marketing and sales tools to support customers in the product selection process. Paige focuses on 3M electromagnetic interference solutions and 3M thermal interface materials. She leverages her product knowledge with customer feedback to launch programs and new products that keep up with evolving technologies. Her experience also includes training customers, competitive intelligence, business development, and managing global OEM programs.

Joe Petri
, Midwest Sales Manager for Electronic Assembly Materials, 3M Electronics Materials Solutions Division
Joe Petri is a valuable resource for engineering and converting discussions regarding thermal interface materials, electrically conductive adhesives, shielding and grounding tapes, and EMI absorber materials for electronics applications in many markets. With over 30 years of converting experience, Joseph previously managed a 3M Industrial Adhesive and Tape business, simultaneously holding the product marketing, application development manager and key account manager responsibilities to drive innovative solutions with customers.