More original design manufacturers (ODMs) are looking to enable bidirectional power flow capabilities in on-board chargers (OBC) for electric vehicles. This trend is being driven by the potential for EVs to serve as power reserves, as well as for shaving peaks power demands in the AC grid.
---
Time:
10 AM EDT (7 AM PDT /
4:00 PM CEST)
Presented by: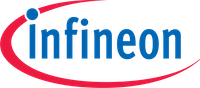 Overview
Implementing bidirectional power flow capability in on-board chargers has an impact on the choice of topology and power semiconductor technology for designers. The complete chipset, including sense, supply and control, also needs to be considered to ensure the best possible system solution.
Grid blackouts often happen after natural disasters and weather events. Bidirectional power flow in xEVs enable people to run key home appliances such as refrigerators, ovens and lights for a number of days until the AC grid is re-established. Furthermore, xEVs equipped with bidirectional power flow can help stabilize and reinforce the AC grid during peak power demands and provide an additional source of electricity for the local AC grid provider.
Bidirectional designs could also align with government efforts to support a greater share of cleaner and greener electricity in the main grid mix.
This presentation looks at the regulations that are currently being considered for the bidirectional operation of on-board chargers in hybrid, plug-in hybrid and fuel-cell electric vehicles (xEV). It provides an overview of bidirectional capabilities in the market today and the trends in the near to mid-future.
Attendees will learn about the different bidirectional topologies used in on-board chargers. They will also understand which power semiconductor technologies are appropriate for each topology and discover the various complementary devices, such as gate drivers and microcontrollers, that feature in chipsets for electromobility applications.
Our On Board charger experts will present Infineon's portfolio for on-board charger applications and outline the company's product roadmap for the next three years, demonstrating Infineon's commitment to innovation and leadership in power semiconductors.
A summary will be given to highlight the main marketing and technical points and information will be provided on the online support that attendees can access on our website.
Key Takeaways
Learn about the regulations governing bidirectional power flow in xEVs and how they affect the choice of topologies and semiconductors.
Discover which xEV designs require bidirectional power flow and the reasons behind this.
Understand the different bidirectional topologies in on-board chargers (OBC) and the DC-DC converters that can be used to best enable this feature.
Find out how Infineon semiconductors enable bidirectional power flow in xEVs and meet the demands of this trending feature.
Learn more about the on-board charger solutions and additional helpful resources offered by Infineon.
Speakers
Daniel Makus
, xEV Application Marketing Manager, Infineon Technologies
Daniel Makus completed his engineering degree in electronics and computer science at the University of Applied Science Berlin in 2004. He started his professional career at Teradyne in 2004, where he worked as an embedded design engineer for semiconductor test options. In 2008, he joined the regional power marketing team at National Semiconductor, where he drove the regional power IC business for various applications including telecommunications, industrial automation and the automotive sector. Daniel joined Infineon in 2010, initially working in a global marketing role for various power products ranging from automotive linear regulators to complex system applications such as 48 V powertrains, wireless charging and xEV. In February 2020, he took over the global application marketing role for xEV and EV charging applications. His key focus areas here include driving G2M , defining new products for electrification infrastructures and in-car xEV applications such as on-board chargers, DC-DC converters and potential new applications.
Rafael Antonio Garcia Mora
, System Applications Engineer, On-Board Charger Applications, Infineon Technologies
Rafael García earned a master of science in power electronics and motor drives at the University of Nottingham, U.K., in 2001. He completed a bachelor's of science in communications and electronics engineering at the National Polytechnic Institute of Mexico in 2000.
Rafael joined Infineon Technologies Austria in 2011. Since 2012, he has been heavily involved in creating, discussing and presenting application roadmaps for high-power SMPS in datacenters and industrial and on-board charger applications. His work here involves identifying technical trends and power supply requirements, and determining what impact these will have on current and future products in the Infineon Technologies power semiconductor portfolio. Rafael is currently a system applications engineer and technical leader at the Technical Competence Center for On Board Charger Applications in the PSS EPIC division, where he focuses on three different technologies (silicon super-junction, gallium nitride and silicon carbide MOSFETs) in a range of topologies. He is also in charge of the high-power SMPS syllabus for the PSS training academy at Infineon.
Before joining Infineon Technologies Austria, Rafael worked as an application engineer in the analog, mixed signal and power division of Freescale Semiconductor Mexico from 2001 to 2006. He has also lectured in power electronics and electric machines at the Jesuit University of Guadalajara (ITESO) in Mexico and the National Polytechnic Institute of Mexico.
---