Most industrial processes require water, and lots of it. With all that water use, practical methods for testing water are critical. Poor water quality can quickly lead to boiler and heat exchanger corrosion, biological treatment overload, chemical over use, and even lost product. Attendees of this presentation will learn how online Total Organic Carbon (TOC) analysis offers a quick, no-hassle strategy for water quality assurance.
---
Time:
12 PM EDT (9 AM PDT)
Presented by: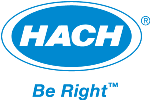 Overview
How do you ensure that your water quality meets the demands of your industrial operation? This presentation describes a quick, no-hassle strategy for water quality assurance. Participants will learn how an online Total Organic Carbon (TOC) analyzer, used in combination with Total Nitrogen (TN) and/or Total Phosphorus (TP) analysis, can monitor and control industrial water quality. Attendees will also discover why the patented Hach BioTector TOC Analyzer offers a reading accuracy of ±3% with certified uptimes of 99.86%. And when the presentation is complete, they will understand how to reduce water consumption, lower water/wastewater treatment costs, and maintain the water quality standards necessary for their operational requirements.
Key Take-Aways
Understand common challenges associated with industrial water quality
Learn how online TOC can monitor and control industrial water quality
Discover the benefits of using a Hach BioTector TOC Analyzer
Understand how TOC correlates with COD and BOD measurements
Speaker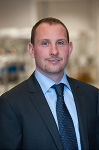 David Horan
, CEO, BioTector Analytical Systems Ltd
David Horan joined BioTector Analytical Systems in 2006 and took up the position of Chief Executive Officer in 2012.
David is the driving force that has gained BioTector international recognition as Product Leader in the liquid analysis market. The BioTector range of online analyzers are installed in over 1,200 sites in more than 46 countries worldwide. Clients include Dow Chemicals, Shell, Pfizer, Pepsi, Glanbia, Roquette, Total, Coca-Cola, BASF and Diageo.
David has a strong engineering & technology background with more than 15 years' experience in analysis, automation and process design. David holds a Bachelor of Technology from the University of Limerick and Post-Graduate Diplomas from Dublin Institute of Technology in both Management and International Business.