Join IHS senior analysts and industry guests for presentations and discussion on what you need to be doing right now to manage your supply chain risk and satisfy the SEC's Conflict Minerals reporting requirements for public companies doing business in the U.S.
---
Sponsored by:

Time:
10 AM EDT (7 AM PDT)
Presented by: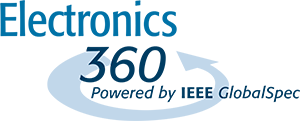 Overview
Do your products contain gold, tantalum, tin, or tungsten? Chances are the answer is "yes." Do you know if any of those materials are being sourced from the Democratic Republic of Congo? Chances are the answer is "no." And that's the problem. It's estimated there are about 6,000 public companies doing business in the U.S. that are directly impacted by the Securities and Exchange Commissions' requirements for reporting the use of conflict minerals. That is, whether any of those four materials are sourced from the DRC. The number of companies indirectly impacted by the regulation runs into the millions. It's the OEMs responsibility to collect the data from its supply chain all the way back to the mines where the minerals were sourced. With the reporting deadline a little over a year away, OEMs are scrambling to figure out how to do this. Our panel of experts will explore the challenges OEMs face and discuss specific steps they need to take to be compliant, including specific data management strategies. They will also look beyond the immediate requirements of compliance with SEC rules and discuss the longer term implications of how gathering materials data could lead to a more competitive and agile supply chain. Our invited corporate guest will share best practices and lessons learned from how they achieved compliance and how you can learn and benefit from their practices. The clock's ticking: don't miss this important webinar.
Key Take-Aways
Detailed explanation of what the SEC rules on conflict minerals means for your company
Advice and insight into the practical steps your company needs to take now to be compliance by the SEC deadline
Data collection strategies for managing your company's minerals database
Insight from best-in-class component makers on what they are doing to earn compliance and how your company can benefit from their practices
Speakers

Paul E. Hagen
, Principal, Beveridge & Diamond, P.C.
Mr. Hagen has extensive experience advising clients on environmental and product stewardship matters. He currently works with leading companies in the information technology, consumer products, telecommunications, semiconductor, and pharmaceutical industries on a wide-range of compliance, market access and enforcement matters. He has assisted several clients with the development of national and global product take-back and recycling programs. Mr. Hagen also has over a decade of experience representing business and public interest clients in the negotiation and implementation of regional and global environmental agreements.

Scott Wilson
, Content Solution Strategist, IHS
Scott has over 25 years of experience developing technical content solutions for engineering and business problems. Since joining IHS in 2005, he has specialized in developing content, tools and processes to address product chemical compliance such as REACH and RoHS, social-based compliance such as Conflict Minerals and their supply chain impacts. He solves customer business problems in the IHS Product Life Cycle and Environment domains by working with clients to understand their technical business challenges, identifying and developing effective use models and providing capable systems and critical content to power their business. Prior to IHS, Scott's career includes experience at General Instrument, Tektronix, Advantest, ViewPoint Information Systems and i2 Technologies. Scott earned his Bachelor of Science in Physics and Computer Science from the State University of New York at Oswego. Scott has also completed post graduate courses in business, writing, and science at the University of Massachusetts and Harvard University Extension.