Join us for this webinar to learn how to rapidly prototype your internet of things (IoT) solutions and learn about implementing novel sensor use cases (such as presence detection, vital sensing, air quality monitoring) enabled by the XENSIV™ connected sensor kit.
---
Originally presented:
September 27, 2022
Presented by: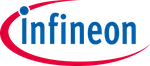 Overview
Microelectronics are at the heart of every internet of things (IoT) solution: sensors, actuators, microcontrollers, communication modules, and security. These components enable the embedded system to measure and process relevant environmental data and connect to the internet. Building a successful IoT device, however, goes far beyond the hardware which must be embedded into the network quickly and efficiently. A large amount of data has to be processed in an intelligent way, and a stable and secure connection to cloud platforms must be established.
To make IoT device development easier and faster for hardware and software engineers, Infineon offers a dedicated prototyping platform which enables them to implement their IoT ideas quickly, easily, and securely. 
The XENSIV™ connected sensor kit (CSK) is Infineon's first holistic, sensor-driven IoT development platform with custom configurations and cloud-based sensor data visualization including sensor fusion. 
The development kit supports use cases based on XENSIV™  60GHz radar and PAS CO2 with DPS368 pressure sensor (Sense), PSoC™ 6 microcontroller embedded processing (Compute), connectivity via Infineon AIROC™ CYW43012 Wi-Fi and Bluetooth® Combo (Connect) and hardware security with OPTIGA™ Trust M (Secure). Code examples and sensor libraries are available in the Infineon software ecosystem ModusToolbox™ to help customers create use case-specific application codes for new product offerings.
Key Takeaways
Evaluate Infineon sensors for dedicated use-cases and offline multisensory data fusion
Explore the Infineon IoT software ecosystem (ModusToolbox™ ) through the CSK with downloadable code examples for pre-configured IoT sensor use cases
Learn how to create use cases specific PoCs easily (such as air quality measurement and presence detection, entrance counter, vital sensing)
Discover how to speed up the development journey from PoC to a finalized design for IoT sensor applications
Speaker

Raul Hernandez Arthur
, Global Director System Applications Engineering, Infineon Technologies
Raul Hernandez Arthur has over 20 years of experience in the semiconductor industry having spent some time doing product marketing for microcontrollers, applications engineering in industrial, motor control and automotive markets and technical sales in regions including the U.S., Central Europe and Latin America.