Agenda
**Subject to change prior to show date
11:30 AM - 6:00 PM EST (8:30 AM - 3:00 PM PST)
Fluid Power & Fluid Handling Open
Visit the many booths in the Exhibit Hall, chat with booth representatives, learn about new products, and more.
Visit the Networking Lounge and interact with other event attendees.
Visit the Resource Center and download all materials of interest.
12:30 PM - 1:30 PM EST (9:30 AM - 10:30 AM PST)
Time:
12 PM EST (9 AM PST)
Overview
While the operating principles of fluid power remain constant, fluid power capabilities continually improve. Pumps are more powerful, valves are smarter, and actuators are more precise. In fact, some of the most dramatic changes in the history of modern fluid power are taking place right now.
Learn More
Time:
12 PM EST (9 AM PST)
Overview
Centralized lubrication for complex pneumatic automation machinery is being revisited by OEMs and end-users alike. Properly applied central lubrication — when compared with in-line, point-of-use lubricators — cuts maintenance, lowers cost, and ensures constant, consistent delivery.
Learn More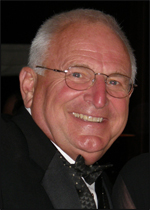 Clayton Fryer
, Compressed Air Specialist, Applied Pneumatic Controls, Inc.
1:30 PM - 2:00 PM EST (10:30 AM - 11:00 AM PST)
Time:
1 PM EST (10 AM PST)
2:00 PM - 3:00 PM EST (11:00 AM - 12:00 PM PST)
Time:
2 PM EST (11 AM PST)
Overview
This presentation will demonstrate recent advances in modeling pumps and valves for flow dynamics and cavitation. It will explain how companies use computational fluid dynamics (CFD) to predict performance, gain product insight, and save time and money. Attendees will walk through a complete modeling process, start-to-finish, using the CFD tool PumpLinx®.
Learn More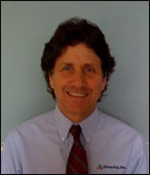 Time:
2 PM EST (11 AM PST)
Overview
The impact of corrosion involves more than economic cost. It adversely affects the environment and public safety, and contributes to significant opportunity loss nation-wide. This presentation will examine the cost of corrosion in greater detail, look at corrosion's effect on manufacturing and process industries, and make recommendations to address the silent menace.
Learn More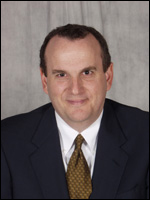 3:30 PM - 4:30 PM EST (12:30 PM - 1:30 PM PST)
Time:
3 PM EST (12 PM PST)
Overview
Fluid power offers the highest power-to-weight ratio of any transmission technology, yet its advantages are underappreciated. This presentation will demonstrate how fluid power saves energy in three applications: an excavator, a hydraulic hybrid vehicle, and a wind power generator.
Learn More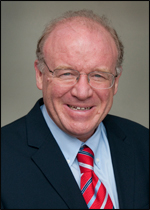 Kim Stelson
, Professor and Director of the Center for Compact and Efficient Fluid Power, University of Minnesota
4:30 PM - 6:00 PM EST (1:30 PM - 3:00 PM PST)
Interact with Attendees and Exhibitors in the Exhibit Hall and Networking Lounge.
Presentations available On-Demand.