DC EV Charging application requirements and the corresponding market are growing rapidly, requiring hardware manufacturers to adapt and be flexible quickly. In this webinar you will learn how Infineon is addressing the challenges of DC fast charging applications and the solutions aimed at accelerating time-to-market and customer flexibility.
---
Time:
9 AM EDT (6 AM PDT /
3:00 PM CEST)
Presented by: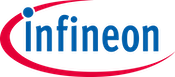 Overview
The electric vehicle (EV) market is set to grow exponentially, with massive investments in new vehicle models and infrastructure planned. Commercial high-power DC charging stations installed in city centers typically deliver between 50 kW and 150 kW and are constructed of stacked sub-units. The "hyper fast" chargers provided at highway service stations, targeting the same experience as traditional refueling, deliver 350 kW or more and are constructed similarly.
In addition to the super-fast DC charging solutions the new market of smart DC wallbox solutions with bidirectional power transfer and power levels of 7 kW to 30 kW is growing. With many different design options, topologies, and power devices available, development teams are increasingly looking for support in selecting the optimal approach along with blueprint solutions to reduce their time to market. Such designs provide a starting point for analyzing and optimizing every element of the charger, from controls to power levels, to meet the needs of a manufacturer's target markets. To meet this demand, Infineon offers several modular reference design platforms that support not only the key power classes, but also bi-directional power flow, efficient control cards and other important building blocks as well as the mechanical design of the device.
In this webinar, you will gain an understanding of the current market drivers in the fast DC EV charging market and get deeper insights into Infineon's reference design portfolio and the complete wallbox solutions.
Key Takeaways
Acquire deeper understanding of the current market drivers in fast DC EV charging market
Gain greater insight into Infineon's reference design portfolio (11 kW to 50 kW)
Explore the complete wall box solutions (power to communication, supports V2G and V2H)
Discover Infineon's complete fast DC EV charging solutions
Speakers

Pradip Chatterjee
, System Architect EV Charging and UPS, Infineon Technologies AG
Pradip Chatterjee, System Architect EV Charging and UPS, joined Infineon Technologies AG in 2018. In his role as systems architect, he focuses on EV charging and UPS applications, working on requirements and trends and supporting design ins and reference designs. Pradip holds a master's degree in power electronics and has about 16 years of experience in design and development of power conversion systems.

Daniel Makus
, Global Application Manager xEV and EV Charging, Infineon Technologies AG
Daniel Makus, Global Application Manager xEV and EV Charging, completed his engineering studies in electronics and computer science at the Berlin University of Applied Sciences in 2004. He started his career in 2004 as an embedded design engineer for semiconductor test options at Teradyne. In 2008, he joined the regional power marketing team at National Semiconductor, driving regional business in power ICs for various applications including telecommunications, industrial automation and automotive. Since 2010, he has been with Infineon in global marketing for various power supply products. In February 2020, he took on the role of global application marketing for XEV and EV charging applications.