With proven expertise and a comprehensive portfolio of robust, high-quality sense, control and power semiconductor solutions, Infineon helps you engineer successful and reliable designs for commercial, construction and agricultural vehicles. In this webinar, you will get an overview of Infineon's cutting-edge power modules, sensors, microcontrollers and memories that offer electrical performance and highest reliability without limiting the design flexibility. Finally, get a deeper insight into Infineon's expertise on lifetime simulations of power modules and its impact on the electrification of commercial, construction and agricultural vehicles (CAVs)
---
Originally presented:
August 9, 2022
Presented by: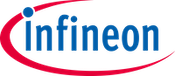 Overview
Targets set in emissions standards in many parts of the world to reduce greenhouse gas and pollutant emissions from transport have brought electric propulsion to the fore in recent years and is revolutionizing transport. In addition to passenger cars, more and more commercial vehicles such as trucks, buses and vans, as well as agricultural and construction vehicles, are being powered electrically. This makes them more environmentally friendly, quieter and more efficient than their predecessors with combustion engines.
In this webinar, you will get an overview of Infineon`s power modules that offer electrical performance and highest reliability without limiting the design flexibility. Our cutting-edge power modules come in different product families, configurations and current ratings.
Gain a deeper insight into Infineon's sensors, microcontrollers and memories that serve one of the megatrends in the commercial, construction and agricultural vehicle (CAV) market: electrification.
Key Takeaways
Learn how Infineon responds to the trends and challenges in the electrification of the CAV market
Explore Infineon's power modules for hybrid and electric solutions as well as our sense and actuate portfolio
Examine how we serve applications with increasing demand of semiconductors in the industry
Speakers

Luciana Caminha Afonso
, System Architect, Application of Commercial, Construction and Agriculture Vehicles, Infineon Technologies
Luciana Caminha Afonso is system architect for the application of commercial, construction and agriculture vehicles at Infineon Technologies. She has eight years of experience in the area of electric powertrain and has held positions at powertrain Tier 1 and OEMs as a development engineer, project manager and product owner, lately with focus on trucks and buses. Dr. Afonso holds a bachelor's degree in Physics and is Doctor of Science in Nuclear Engineering from the University of Sao Paulo, Sao Paulo, Brazil, and was a guest Ph.D. student at the Helmholtz Center Munich, Germany.

Marlene Wuercher
, Global Distribution Marketing Manager, Automotive, Infineon Technologies
Marlene Würcher is Global Distribution Marketing Manager within the automotive division. Marlene has been working since several years in the semiconductor industry and has experience in the industrial and automotive segments. In her current role she is responsible for the coordination of marketing activities globally as well as to continue the market intelligence for the distribution market. Marlene Würcher holds a master degree in Economics from the Karl-Franzens-University Graz, Austria, and an MBA from the New York University, USA.