This webinar will explain why the preferred technique for measuring LNAs, specially for K/Ka band satcom applications, is the cold-source method despite the possible disadvantages in comparison with other typical techniques like the Y-factor method.
---
Time:
11 AM EST (8 AM PST /
5:00 PM CET)
Presented by: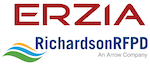 Overview
The low noise figures needed at K/Ka band satcom receivers means that the accuracy obtained with traditional measurement methods like Y-factor could completely distort the noise data, leading to wrong decisions when selecting or implementing the right LNAs for satcom systems.
The importance of accurate noise measurements will be presented in the webinar, proposing the use of the cold-source method with source correction to characterize K/Ka-Band LNAs for satcom applications.
The method has been described and applied to ERZIA amplifiers for LNA Ka-band satcom, confirming industry leading noise figures of 1.4 dB and 1.3 dB as maximum and typical values of 1.2 dB and 1.05 dB respectively. The accuracy of the measured values using the proposed method has also been confirmed with very low uncertainties, resulting less than 0.1 dB in both cases.
Key Takeaways
Examine the difference between the most popular technique to measure the noise figure of a device (Y-factor technique) and a better alternative (cold-source method).
Discover how the cold-source method is performed including the setup required to measure the noise figure of a low noise amplifier
Analyze the measurements performed to two K/Ka band low noise amplifiers (NF <1.5dB) using the cold-source method.
Speakers

David Díez
, Managing Director, ERZIA Technologies
After working as a research engineer in electronics and RF and microwave technologies in France and Spain, David Díez joined ERZIA in 2005. His technical background enables him to work very closely with the engineering team and his business background helps focus on actionable business development strategies. He is also a key contact point for our main customers, with a strong commitment towards customer service and satisfaction. He earned his M.S. in telecommunications engineering from the University of Cantabria of Spain and MBA from CEREM Business School.

Noelia Santos
, RF and Microwave Engineer, ERZIA Technologies
Noelia Santos has 13 years of experience in the design and development of MMICs, integrated assemblies and sub-systems. She received her M.S. in telecommunications engineering from the University of Cantabria, Spain, and moved to France to carry out her end-of-studies project in ENSEA Graduate School. She worked as a MMIC designer and project manager for OMMIC III-V foundry. She joined ERZIA in 2016, where she designs amplifiers (LNAs, HPAs), integrated microwave assemblies (IMAs) and multi-function assemblies (MFAs) for different applications. She's also in charge of characterizing these new products by performing all the required measurements of the first units before being transferred to the production department.