Working on battery-operated products? Join this Infineon webinar to learn about our fully programmable motor control solutions. You will be introduced to our novel battery charger ICs plus brand new reference designs shortening your development time significantly.
---
Originally presented:
September 26, 2022
Presented by: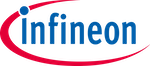 Overview
Everything out of one hand - from chargers to motor control.
In this webinar, you will be introduced to the IMD70xA, Infineon's latest fully integrated XMC1404 microcontroller and configurable 3-phase gate driver 6EDL7141 in one package designed to increase power density and efficiency of battery-operated motor products.
Explore Infineon's solutions for compact, safe and cost-efficient battery chargers. Designers benefit from a competitive and granular MOSFET portfolio, dedicated battery charging ICs and controllers, allowing selection of the most suitable implementation. For the shortest time to market, Infineon provides ready-to-use reference designs including digital design software.
Products/solutions presented target all sorts of battery-powered applications such as:
power and gardening tools
e-bikes
e-scooters
service robots (e.g. vacuum cleaners)
and other small (home) appliances
This webinar is geared for the professional involved in the development, design, and/or manufacturing of consumer charging applications and battery-operated motor applications.
Find out more about Battery Charger solutions and related products/ref-designs - Click Here
Find out more about Battery Supplied BLDC Motor Controller ICs incl IMD70xA and related eval boards - Click Here
Key Takeaways
Get introduced to a novel, fully integrated motor control device:
fully programmable motor control and driver solution
full suite of built-in protection to ensure system reliability
capable of sensorless FOC motor drive algorithm
Discover how to improve battery charger designs with:
dedicated Battery Charging ICs
latest reference designs aimed to charge Li-Ion batteries
Speakers

Maurizio Acosta
, Product Marketing Manager, Infineon Technologies
Maurizio Acosta is a Sr. Product Marketing Manager for LV Motor Driver and Controller product segment at Infineon. He has more than 20 years of experience in the industry, spending most of his time in the automotive and industrial market segments in different roles including business development, applications engineering, sales, marketing, and quality with a strong focus on power semiconductors (MOSFETs and IGBTs) and firmware/software development.


Aleksey Pantsirev
, Application Engineering Manager, Infineon Technologies
Aleksey Pantsirev is an Application Engineering Manager for battery chargers at Infineon. Previously he was responsible for product marketing of mixed-signal ICs for the automotive industry. He holds a master's degree in microelectronics from the Hamburg University of Technology.