Shorten the design cycle and simplify your design work in consumer electronics with Infineon's new wireless charging solutions. They are based on highly integrated microcontrollers combined with USB-C controller, gate drivers, and DC-DC components. To address the full system design Infineon's product portfolio offers quality components including power MOSFETs, authentication ICs, driver ICs, and a comprehensive portfolio of USB-PD solutions. Dedicated reference designs are available, too.
---
Originally presented:
June 24, 2022
Presented by: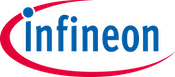 Overview
Imagine a world without tangled cables! At home, in the car or on the go, wireless charging will heavily influence our daily lives in the coming years. It will be more and more used to charge various applications such as smartphones, wearables, tablets, notebooks, multicopters/drones, service robots, etc.
Wireless power transfer is not a trivial endeavor. Customers want more spatial freedom and higher power ratings. OEMs want smaller form factors, high efficiencies, a certified and safe product, good heat management, and, last but not least, low cost. All this makes engineering more challenging.
Join the webinar and learn from Infineon's wireless charging experts, Prasanna and Xiaowei, what is needed to meet the expectations and develop safe and efficient wireless charging designs at fastest speed, maximum convenience, and without security leaks.
Let them guide you through existing and newly released products and solutions. They will also introduce you to the current available wireless charging technologies and provide insights about the market and upcoming solutions for wireless charging.
Get yourself ready for the webinar:
Infineon's wireless charging ICs - find out the details - click here.
15W Qi Wireless-charger-board - interactive 3D model available - click here.
Inductive solutions in Qi 1.3 (≤50W) - learn more - click here.
Key Takeaways
Gain basic understanding about wireless charging and its market
Get introduced to Infineon's newly released Wireless Charging IC - WLC1115
Learn about Infineon's Qi certified transmitter solution
Explore available support materials
Speakers

Prasanna Venkateswaran Vijayakumar
, Director, Infineon Technologies
Prasanna Venkateswaran Vijayakumar, Director at Infineon Technologies, is a business leader with over 17 years' experience in product development and innovation. Vijayakumar has led change management in semiconductors and system engineering and led teams by example offering differentiated value for wireless charging, automotive controllers, high-density USB PD adapter, industrial high-power lighting including wired and wireless connectivity. With a bachelor degree from BITS, Pilani, India, and MBA from ARU, Cambridge, UK, Vijayakumar has filed for six patents.

Xiaowei Kuang
, Global Application Marketing Manager, Infineon Technologies
Xiaowei Kuang, the Global Application Marketing Manager at Infineon Technologies, has over 15 years' experience in semiconductor design, business development, and management in both China and the U.S. Kuang has helmed teams in digital, mix-signal and power chips design and marketing, and holds a bachelor degree in Electrical Engineering from Xidian University, China, a Masters degree in Electrical Engineering from University of Pennsylvania and an MBA from Chicago Booth, U.S. Since October 2021 he has worked as global application marketing manager for wireless charging at Infineon Technologies.