If you provide products for smart homes or smart industries, you may be looking for ways to further simplify IoT adoption and make end users' lives easier. NFC commissioning will help you do just that.
In this webinar with live Q&A, we will define what commissioning means, and explain how NFC can be used to improve user experience in this application. 
We will show you live demos with Thread and LoRa networks.
---
Originally presented:
November 30, 2022
Presented by: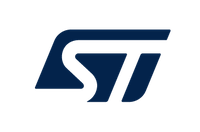 Overview
Ever heard of near-field communication (NFC) commissioning?
Integrated in the products we use every day, NFC technology is now being used for device commissioning. Adding new devices on an existing network, also called "commissioning" in the IoT world, can take several time-consuming steps, from device configuration to network connection in a closed ecosystem. NFC technology can now be used to simplify the approach by connecting devices to a network in a seamless way.
This webinar with live Q&A will provide you with insights into commissioning over NFC for smart homes and smart industries. We will start with the basics and gradually dive into the topic by addressing the latest standards and evolutions around NFC for commissioning.
We will explain how NFC can be used for commissioning in existing networks such as Thread and LoRa. We will also introduce the Matter standard in the context of smart home applications.
ST experts will share practical use cases based on live demos using ST25 dynamic NFC tags.
Key Takeaways
Understand what commissioning is, and where it is used
Learn about the benefits of NFC and how it can be used to ease commissioning
Gain an overview of Matter and Thread standards
See our demos in action for practical examples
Speaker

Dan Merino
, Staff Application Engineer, STMicroelectronics
Merino has specialized in ST's NFC/RFID product portfolio since June 2016. He began his career in 1984 as a test technician at Navcom Defense electronics working on radar altimeters, military communications and threat simulators. From there he moved to Sierra Nevada Corporation as a design engineer where he worked on drone landing systems and high-power pulse modulators. In 1996, he moved to the consumer market designing televisions and top boxes at Panasonic as an R&D design engineer. His career as field application engineer began in 2005 at Arrow Electronics, before working at Future Electronics. In 2011, he joined ST's AMS Group as a field application engineer supporting the entire portfolio, specializing in the RF products, including NFC/RFID. Merino graduated from California State University, Fullerton, with a Bachelor of Science in Engineering.