Join MEMS expert Jeremie Bouchaud for a presentation and discussion exploring new technology developments and business developments in the dynamic microelectromechanical systems (MEMS) and sensor market. Learn about MEMS developments at Apple and Samsung in next-generation smartphones as well as innovative new products and applications in the mobile computing, consumer and wireless markets.
---
Time:
11 AM EDT (8 AM PDT)
Presented by: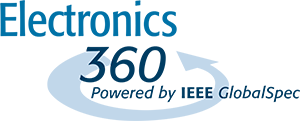 Overview
Applications for MEMS and sensors have been exploding in the last few years, with double-digit growth projected for at least the next few years. While smartphones and tablets-think Apple, Samsung and a host of fast-following Chinese OEMs-dominate the MEMS market, other sectors such as consumer, automotive and industrial applications are seeing solid gains as well. Join IHS' MEMS expert Jeremie Bouchaud as he reviews the explosive growth of the MEMS market and discusses trends and hot new market opportunities for MEMS and MEMS-like devices. While much of the focus has been on the smartphone and tablet markets, Jeremie will look at the hotbed of activity in other sectors as well. His presentation will include growth projections for specific MEMS devices such as accelerometers, compasses, gyroscopes and microphones and a look at the emergence of a new family of MEMS and sensors such as those being developed for environmental and health monitoring. The presentations will be followed by a live audience discussion led by Moderator Bruce Rayner, editorial director of Electronics360. The discussion offers an opportunity for the audience to engage with the presenter. Please join us live for this important and timely webinar.
Key Take-Aways
Hear the latest forecasts for the global MEMS and sensor market, including specific market segments and product categories.
Learn about the latest MEMS technologies and innovative applications in development at leading companies.
Look "over the horizon" to new types of MEMS, sensors and MEMS-like devices and their applications and gain insight into where future growth will come from.
Speaker

Jeremie Bouchaud
, Director and Senior Principal Analyst, MEMS & Sensors, IHS Electronics & Media
Jeremie manages the microelectromechanical (MEMS) systems practice at IHS and is recognized as a leading industry expert in the research community. Industry leaders look to Jeremie for his in-depth analysis and invaluable insights. His breadth of device and application knowledge is unmatched in the analyst community, particularly in the automotive, consumer and radio frequency MEMS sectors. Before joining IHS, Jeremie was a founder and head of MEMS research for Wicht Technologie Consulting, recognized as a global leader in MEMS research. The success of WTC was due in large degree to the research practice Jeremie developed. In the course of his career, he has led more than 100 MEMS-related market research projects. Prior to WTC, Jeremie oversaw technology transfer for sensors and MEMS at the German office of CEA-LETI. Jeremie is a graduate of the Munich University of Applied Sciences and of Ecole Supérieur de Commerce of Grenoble. He speaks German, English and French.