Agenda
**Subject to change prior to show date
11:30 AM - 6:00 PM EDT (8:30 AM - 3:00 PM PDT)
Industrial Processing Open
Visit the many booths in the Exhibit Hall, chat with booth representatives, learn about new products, and more.
Visit the Networking Lounge and interact with other event attendees.
Visit the Resource Center and download all materials of interest.
12:30 PM - 1:30 PM EDT (9:30 AM - 10:30 AM PDT)
Time:
12 PM EDT (9 AM PDT)
Overview
Can 65,000 pounds of dry particulates be uniformly mixed in three minutes? Is it possible to predict particle flow in a process environment? How does dynamic simulation improve operator training? New technologies are changing the nature of Industrial Processing.
Learn More
Time:
12 PM EDT (9 AM PDT)
Overview
On-the-job training with a game controller? Processing and production industries are replacing an aging workforce with a computer-savvy gaming generation. This presentation will show how virtual reality models can be leveraged in a training environment to improve time-to-competency for inexperienced individuals and teams, resulting in improved safety and reliability.
Learn More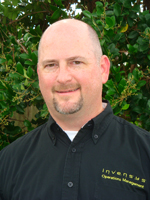 Howard Jemison
, Application Consultant, Invensys Operations Management
2:00 PM - 3:00 PM EDT (11:00 AM - 12:00 PM PDT)
Time:
2 PM EDT (11 AM PDT)
Overview
Explore the challenges of mixing, blending, and coating dry particulates. This presentation – with accompanying videos, photos, and technical data – examines both distributive and dispersive mixing, as well as the surface treatment of fine particles.
Learn More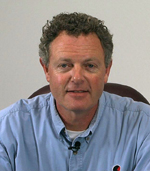 3:30 PM - 4:30 PM EDT (12:30 PM - 1:30 PM PDT)
Time:
3 PM EDT (12 PM PDT)
Overview
Today's processing plants demand more from their conveying systems than simply moving material. Complex conveying circuits, plus concerns about product degradation, dusting, and energy consumption challenge traditional designs. Discover why engineers are relying on tubular drag conveying to move their bulk solids.
Learn More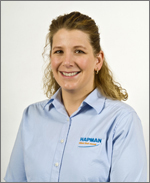 Time:
3 PM EDT (12 PM PDT)
Overview
With fuel comprising 60-70% of the operating costs of a typical steam plant, why dump high BTU steam condensate down the drain when it can be treated and reused with a condensate polishing system that pays for itself in 12-18 months? This presentation will detail the economics of sodium cycle condensate polishers. Reuse the energy – don't lose it!
Learn More
4:30 PM - 6:00 PM EDT (1:30 PM - 3:00 PM PDT)
Interact with Attendees and Exhibitors in the Exhibit Hall and Networking Lounge.
Presentations available On-Demand.