The motion control market shows a growing demand for higher integration and more complex subsystems.
Embedded drive solutions for motion control simplify integration, enhance performance and speed up time-to-market. In embedded drives the overall system's size, cost and time-to-market can be slashed by considerably increasing the level of integration.
---
Originally presented:
March 15, 2023
Presented by: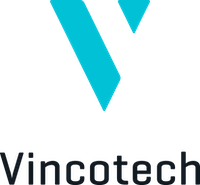 Overview
Vincotech's solutions deliver high functional integration and power density, enabling the design of cost-effective embedded systems. Their high level of integration lets system engineers take advantage of a proven combination of power components and gate drive circuits to develop more compact final products. And because our modules integrate multiple functionalities into a single package, they cut the development of new drives, dramatically reducing costs at a system level and time to market.
Drawing on our vast experience and know-how in developing power modules with power factor correction and a motor inverter, we have developed power-efficient, cost-effective solutions for motor drive specifically tailored to the needs of today's embedded drive systems. Designed around key constraints identified by our customers, the modules offer an optimal solution combining multiple innovative technologies that all aim to increase the degree of integration:
Thick-film technology for intelligent power modules
Power-integrated modules with integrated power factor correction circuits
Thin ceramic for improved thermal performance
At the same time, we've been spearheading the trend toward the integration of other key features such as shunt systems, on-board capacitors and interleaved power factor correction topology that support the complex electrical and thermal design of motor drives.
Key Takeaways
Learn what the key constraints are for embedded systems in motion control
Discover how to fulfil the demand for higher efficiency and reduced space occupancy with highly integrated power modules
Explore Vincotech's wide offering of power module topologies for embedded drives
Speaker

Michele Portico, PhD
, Senior Product Marketing Manager, Vincotech GmbH
Michele holds a PhD and a master's degree in electronic engineering and has 22+ years of experience in the semiconductor industry, starting as an R&D designer and then moving to the marketing roles in STMicroelectronics. He started working with Vincotech GmbH in 2015. In his current role at Vincotech, Michele is responsible for the product management and business development of power modules for the worldwide motion control market segment.