One of the key pain points that can occur during product development for a new application is the lack of durable, wear-resistant prototype parts for testing. In this webinar, igus® will show you different manufacturing methods for various stages of the design process and when to use each method.
---
Time:
2 PM EDT (11 AM PDT /
8:00 PM CEST)
Presented by: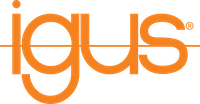 Overview
Today, prototyping takes on a whole new meaning.  Thanks to recent developments in modern manufacturing methods, engineers and product developers have more options than ever to bring projects to life.  Traditionally R&D offers a series of challenges including access to materials, long production lead times, and high investment costs - making it difficult to navigate the various stages of a project.
Applications have become more advanced, and the need arises for more technical material offerings -- food contact, chemically resistant, high-temperature and ESD suitability just to name a few. A wide range of highly engineered polymer materials developed with high wear-resistance in mind expands the application possibilities for the user.
Using data gathered and validated in our state-of-the-art test lab we offer accurate online lifetime calculation to speed up the selection process.
3D printing technology and rapid tooling systems have drastically reduced production times while still offering material options that will yield results throughout the entire development process.  From in house printing to utilizing online print services there is more control over lead times and more to time to react to changes and revisions of the product.  One of our latest innovations, print2mold, allows you to utilize traditional injection molding materials in a prototype tooling system.  
Traditional manufacturing methods have also gained traction. More options for machining from semi-finished materials such as bar and plate stock make more complex and tightly toleranced parts feasible. Fast line tooling expedites the turnaround time for standard products and keeps initial investment reduced.
Key Takeaways
Learn how wear-resistant 3D-printed parts can be used as accurate and reliable prototypes
Discover how prototypes can be traditionally machined from semi-finished products
Explore 3D printed tooling systems developed for injection molded parts
Review how advancements in traditional injection molded have reduced lead times
Speakers

Preston Souza
, Additive Manufacturing Product Manager, igus®
With 8 years of experience in sales positions and most recently the product management group, Souza has an excellent understanding of the capabilities igus offers engineering teams. Traveling to igus headquarters in Cologne, Germany, yearly for product training and playing a crucial role in the development of SLS production at igus Rhode Island facility places him at the forefront of 3D printing advancements and applications.

Nicole Lang
, iglide® product manager, igus®
Lang has more than 23 years of experience working with industrial products and is highly skilled in technical support, sales, project management, product marketing and international business. She also holds a law degree from Roger Williams University and a bachelor's degree in political science and psychology.