Agenda
**Subject to change prior to show date
11:30 AM - 6:00 PM EST (8:30 AM - 3:00 PM PST)
Semiconductor Manufacturing Open
Visit the many booths in the Exhibit Hall, chat with booth representatives, learn about new products, and more.
Visit the Networking Lounge and interact with other event attendees.
Visit the Resource Center and download all materials of interest.
12:30 PM - 1:30 PM EST (9:30 AM - 10:30 AM PST)
Time:
12 PM EST (9 AM PST)
Overview
GlobalSpec's Semiconductor Manufacturing event examines recent industry trends with particular emphasis on the emerging role of field programmable gate arrays in hand-held embedded systems; non-contact optical testing methods; MEMS-based sensors; and a high performance device generator designed to "break the analog design bottleneck."
Learn More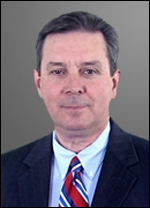 Time:
12 PM EST (9 AM PST)
Overview
Non-contact optical testing is an established technology that is further developing as a viable method for semiconductor materials. The ability to measure thickness and distance throughout the production process creates a variety of integration options. This presentation will address numerous optical measurement techniques and discuss how to effectively implement these technologies.
Learn More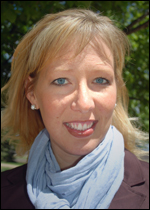 2:00 PM - 3:00 PM EST (11:00 AM - 12:00 PM PST)
Time:
2 PM EST (11 AM PST)
Overview
This presentation will examine conditions that have made analog design a bottleneck to shorter cycle times. It will then demonstrate a High Performance Device Generator (HiPer DevGen) tool designed to "break the analog design bottleneck."
Learn More
Presented by:
Time:
2 PM EST (11 AM PST)
Overview
FPGA development and turnaround cycles are considerably shorter than those of custom ASICs. The added advantages of re-programmability and power optimization make the FPGA a compelling solution for hand-held electronic devices. By using an FPGA to expand the capabilities of an embedded system, designers can achieve reusability, customization, and reduced power consumption at the same time.
Learn More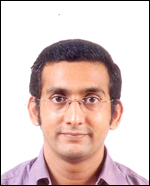 Rahul Shah
, Director of Customer Solutions, eInfochips
3:30 PM - 4:30 PM EST (12:30 PM - 1:30 PM PST)
Time:
3 PM EST (12 PM PST)
Overview
Coriolis mass flow meters and resonant densitometers are now being manufactured on silicon microchips. This presentation explains how these MEMS-based sensors are fabricated, packaged, and used. Recent applications – from fuel cells to drug infusion – will also be discussed.
Learn More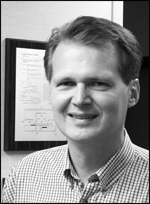 4:30 PM - 6:00 PM EST (1:30 PM - 3:00 PM PST)
Interact with Attendees and Exhibitors in the Exhibit Hall and Networking Lounge.
Presentations available On-Demand.