Agenda
**Subject to change prior to show date
11:30 AM - 6:00 PM EDT (8:30 AM - 3:00 PM PDT)
Plastics & Plastics Fabrication Open
Visit the many booths in the Exhibit Hall, chat with booth representatives, learn about new products, and more.
Visit the Networking Lounge and interact with other event attendees.
Visit the Resource Center and download all materials of interest.
12:00 PM - 1:00 PM EDT (9:00 AM - 10:00 AM PDT)
Time:
12 PM EDT (9 AM PDT)
Overview
Thanks to "just-right" property profiles, polymers and plastic materials are outperforming metals and other non-plastic materials in many of today's high-tech applications. Advanced fabrication processes such as tandem molding or high-speed, high-energy twin screw extrusion facilitate this trend towards newfound functionality.
Learn More
Time:
12 PM EDT (9 AM PDT)
Overview
This presentation offers an overview of 3M™ Glass Bubble technology including grades, density, strength, composition, and particle size. Customer applications will highlight the processing and dimensional benefits of 3M Glass Bubbles in plastic and rubber composites.
Learn More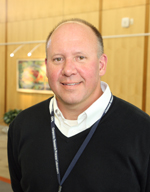 Steve Amos
, Senior Product Development Specialist, 3M EAMD
1:30 PM - 2:30 PM EDT (10:30 AM - 11:30 AM PDT)
Time:
1 PM EDT (10 AM PDT)
Overview
High performance polymers enable many engineering benefits including weight reduction, increased performance, part consolidation, and cost improvements. Complementing these benefits are innovative fabrication technologies to positively impact application development in the energy, transportation, aerospace, and electronics industries. This presentation will highlight PEEK fabrication techniques that are changing today's engineering.
Learn More
Presented by:
Time:
1 PM EDT (10 AM PDT)
Overview
Tandem molding allows molders to double productivity and save as much as 40% of the production costs. Tandem molding is similar to Stack molding except the process runs two molds back-to-back with alternating cycles. The two independent cycles overlap, permitting production of two completely different parts in the same machine.
Learn More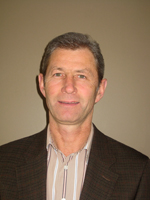 Peter Kuchar
, Sales and Marketing Manager, Technoject Machinery Corp.
2:30 PM - 3:00 PM EDT (11:30 AM - 12:00 PM PDT)
Time:
2 PM EDT (11 AM PDT)
3:00 PM - 4:00 PM EDT (12:00 PM - 1:00 PM PDT)
Time:
3 PM EDT (12 PM PDT)
Overview
In this presentation, attendees will gain a better understanding of twin screw extrusion theory and design for high-speed/high-energy input twin screw extruders. Applications and techniques for compounding, reactive extrusion, and de-volatilization will be discussed.
Learn More
Charles Martin
, General Manager, American Leistritz Extruder Corporation
4:00 PM - 6:00 PM EDT (1:00 PM - 3:00 PM PDT)
Interact with Attendees and Exhibitors in the Exhibit Hall and Networking Lounge.
Presentations available On-Demand.