Join our electrifying webinar on the future of electric trucks and buses, powered by Infineon's cutting-edge semiconductor solutions. Uncover market trends, innovations, and the path to greener commercial transportation. Don't miss this opportunity to shape the future of e-transport!
---
Originally presented:
September 27, 2023
Presented by: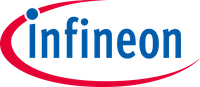 Overview
Commercial, construction, and agricultural vehicles (CAVs) are the backbone of industries that drive our global economy. They play a vital role in enhancing productivity, efficiency, and safety across various sectors, ensuring the smooth functioning of businesses and the provision of essential goods and services. For more than 100 years, the CAV has gone through various design iterations until eventually the industry narrowed down on an optimized, efficient, functional set of vehicles. However, the CAV industry is undergoing a radical change: the journey toward electrification – from CAVs to eCAVs. Infineon firmly believes that this transformation is one of the world´s most worthwhile challenges. That is why we are committed to being at the forefront of this journey and to supporting our customers with innovative and cost-efficient solutions that enable TCO-optimized solutions which will drive the adoption of electric commercial vehicles on a global scale. With electric commercial vehicles featuring about five times more semiconductor components than their conventional counterparts, the success of this electric turn-around heavily relies on well thought-through semiconductor systems and strategies. Join this webinar to find out more about how Infineon can support you in this electric journey!
Key Takeaways
Explore how and why global warming and subsequent regional and local carbon dioxide regulations will mandate increased deployment of eCAVs.
Discover why eCAVs require 3-8 more semiconductors than conventional CAVs.
Learn how semiconductors can make the difference between a good and a bad eCAV.
Examine Infineon's role in supporting the electrification of the eCAV market and developing eCAV-optimized solutions to support its customers.
Speaker

Timon Busse
, Senior Manager OEM Business Development at Infineon, Infineon Technologies AG
Timon Busse started his career as an "International Management Trainee" at ZF Friedrichshafen AG, where he subsequently worked as a project manager for the development of e-axles and as a team lead in the autonomous driving domain. Since 2022, Busse has been part of Infineon Technologies AG where he is globally responsible for Infineon's business development activities in the electric commercial vehicle sector. In this role, amongst others, he functions as an account manager to the major truck OEMs.