As the transition to electric mobility continues, there is an increasing demand for improving the electrical performance of next generation vehicles and reducing the overall charging time. In order to optimize electrical performance, there is a focus on moving to higher voltage systems and increasing the amperage throughout the electrical system. Stäubli Electrical Connectors has developed solutions for advancing the capability of electric vehicles and charging infrastructure based on their Patented MULTILAM technology.
---
Originally presented:
November 21, 2023
Presented by: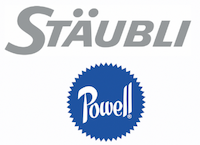 Overview
E-Mobility is at the heart of the transition to renewable energy, reducing CO2 footprint for every mile driven and improving quality of life for everyone. Electric and hybrid drives impose demanding requirements on connector safety, reliability, and performance; and charging infrastructure reliability and power are critical in adopting commercial and heavy-duty electric vehicles.
In electric and hybrid drive applications, every component must meet high standards for quality, reliability, performance, and compact design for onboard applications. Stäubli electrical connectors stand out for their compact design, resistance to vibration and shocks, and ensure constant electrical contact with our unique MULTILAM contact technology.
In charging infrastructure, there is an increasing demand for reliability and fast charging. This drives a significant need for standardized solutions that have a high level of safety, reliability, and performance, even under the most demanding environmental conditions. Stäubli is a leader in developing Megawatt + power level solutions for connectors that are both manual, MCS, and automated, QCC. MCS is becoming increasingly important in the roadmap for mass adoption of Commercial Electric Transportation; and the QCC has a proven track record as a solution for automating the connection sequence in mission critical environments like Ports and Mining.
Key Takeaways
Discover which technologies are helping to address reliability and performance in E-Mobility
Explore the benefits of an automated connector for mission critical applications
Learn from experts on how a connector design can reduce time and maintenance intervals
Develop your knowledge in on-board vehicle connections and automated vehicle charging
Speakers

Dylan Butcher
, Field Engineer, Stäubli Electrical Connectors' E-Mobility Group
Dylan Butcher works for Stäubli Electrical Connectors' E-Mobility group. As a Field Engineer, he specializes in commercial and heavy duty vehicle electrification. Dylan has played a key role in the implementation of high-power projects including battery swapping, on-board component interconnects and automated charging. Dylan has a BSE in Aerospace Engineering from Arizona State University and has worked in the automotive and electrical connector space for the last 7 years.

Kevin J. Harrigan
, Editor in Chief, Globalspec
Kevin J. Harrigan has spent the last decade storytelling within the industrial sector. He is eager to help engineers and marketers reach technical audiences with the data, analysis and understanding they need to further develop tomorrow's key technologies – clean energy, e-mobility, automation, and much more. At GlobalSpec, he leads a team of editors and creators who are devoted to this cause. He is a New York resident and a graduate of the University at Albany.