Join IHS Senior Principal Analyst Sam Lucero for a presentation and discussion around the opportunities and challenges mobile network operators face in the fast-paced, high-growth market for cellular machine-to-machine (M2M) connectivity services and systems.
---
Sponsored by:

Time:
10 AM EDT (7 AM PDT)
Presented by: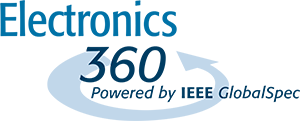 Overview
Mobile network operators are still in the early stages of exploiting the cellular machine-to-machine (M2M) market opportunity, and there is still a great deal of on-going experimentation with platforms, pricing, partnerships and overall go-to-market strategies. Still, IHS is projecting revenue from cellular M2M connectivity services to grow by nearly 13 percent a year to reach $17.0 billion by 2017 as mobile network operators (MNOs) develop new business models and introduce new services and infrastructure for this burgeoning market. Join IHS Senior Principal Analyst Sam Lucero for a presentation and discussion around the cellular M2M market drivers and challenges and the organizational changes and platform strategies being developed by MNOs. Lucero will provide detailed forecasts for both services and equipment and address the opportunities and challenges MNOs and their value-chain partners face as they evolve solutions to meet the explosive demand for M2M connectivity. Wherever your company sits in the M2M value chain-from component maker to OEM to MNO-this webinar will provide valuable insight into the trends that are impacting your business and shaping the future of the cellular M2M market. The presentations will be followed by a live audience discussion with Lucero led by Moderator Bruce Rayner, editorial director of Electronics360. The discussion offers an opportunity for the audience to engage directly with the presenter. Please join us live for this important and timely webinar.
Key Take-Aways
Gain insight about the market opportunities for new and potentially disruptive products and services in the cellular M2M market.
Hear the latest forecasts for the cellular M2M market.
Learn about the business and technology strategies of leading mobile network operators and the OEMs and suppliers that serve the cellular M2M supply chain to identify opportunities for your company.
Speaker

Sam Lucero
, Senior Principal Analyst, M2M and Internet of Things, IHS Electronics & Media
Sam Lucero is a seasoned industry analyst with over a decade of experience analyzing telecommunications and networking technology markets. He has spent the last seven years assessing the markets for machine-to-machine (M2M) and Internet of Things (IoT) applications. Sam has established leading M2M market research programs and managed international teams of industry analysts. He has authored numerous reports, forecast databases, and topical articles covering various aspects of the M2M/IoT market opportunity and has been widely quoted in news and trade journals, from the New York Times and the Economist to CNET and Wireless Week. Furthermore, Sam has moderated, presented, and judged at a number of industry events, including CTIA and Connected World. In 2013 Sam was named one of four "Augural Analysts" for M2M by Connected World Magazine.