What does 2014 have in store for electronics? Join IHS senior analysts Dale Ford, Tom Dinges and Jagdish Rebello for presentations and discussion on the overall industry currents, trends in manufacturing and how The Cloud and Big Data will impact electronics in 2014 and beyond.
---
Time:
12 PM EST (9 AM PST)
Presented by: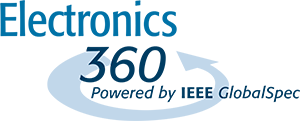 Overview
After a whirlwind 2013, it's time to turn the page and look ahead to 2014. Dale Ford, senior director of the electronics supply chain at IHS, will provide a broad, across-the-board overview of the key trends to watch in electronics, including insight into the macroeconomic factors that increasingly impact all markets. Dale's presentation will focus on trends relevant to the entire electronics supply chain, from semiconductor design and manufacturing through distribution and systems manufacturing. It will also touch on significant thematic issues, including the Internet of Things, consumer electronics and the rise of mobile computing devices. This webinar also features a presentation from Thomas J. Dinges, CFA, senior principal analyst for outsourced manufacturing at IHS, who will focus on trends in electronics manufacturing, including the continued rise of outsourced manufacturing in China and other locations, as well as the so-called "onshoring" trend of manufacturing moving back to North America. Finally, Jagdish Rebello, PhD and director of consumer and communications at IHS, will describe how The Cloud and Big Data will impact electronics in 2014. The presentations will be followed by a live audience discussion with Dale Ford, Thomas J. Dinges and Jagdish Rebello, led by Bruce Rayner, editorial director of Electronics360. The discussion offers an opportunity for the audience to engage directly with the presenters. Please join us live for this timely webinar to get valuable insight into what's coming down the pike in 2014.
Key Take-Aways
Get the jump on 2014 to learn what trends you should be watching and why
Stay up-to-date on the latest trends in outsourced manufacturing and where they are likely to lead
Learn about trends in The Cloud and Big Data and how they might impact your business in the coming year
Speakers

Thomas J. DInges, CFA
, Senior Principal Analyst for Outsourced Manufacturing, IHS
Thomas J. Dinges, CFA, began his work in the IHS EMS and ODM research practice in 2010. Prior to IHS, Thomas was a Senior Equity Analyst at JPMorgan publishing research on companies in JPMorgan's Global Electronics Manufacturing Supply Chain equity research practice for over eight years. Thomas was ranked in Institutional Investor Magazine's annual poll of top sector analysts. Prior to joining JPMorgan, Thomas worked for Lazard Asset Management in New York City and Blackrock in San Francisco. Thomas is a CFA charterholder and a member of the CFA Institute in addition to having membership in the New York Society of Security Analysts.

Jagdish Rebello, PhD
, Senior Director and Principal Analyst, IHS
Jagdish Rebello is a thought leader for new and emerging technologies and business model including the cloud, big data, connectivity and data analytics. He also provides technology leadership to a global team of senior and principal analysts that develop comprehensive and detailed analysis of the dynamic wireless and wireline communications and consumer electronic industries. Jagdish's research interests include cloud, mobile infrastructure, wireless connectivity and evolving mobile operator business models in the new paradigm of mobile broadband content. Prior to IHS, he worked with ADC Telecommunications as a Product Manager for several photonic components specific to the telecommunications market. Also, he managed the optical spectroscopic detector line for Jobin Yvon, Inc.

Dale Ford
, Senior Director of the Electronics Supply Chain, IHS
Dale Ford is a well-respected industry analyst with years of experience producing award winning market research. At IHS, Dale manages the research teams responsible for competitive analysis, forecasting, and supply/demand research of the electronics, semiconductor and electronics components industry. In addition, he focuses on research and enhanced visibility on the products, technologies, and players shaping the wireless communications market. Dale was one of the founders of iSuppli's market research and lead its electronics and semiconductor research as Senior Vice President until its acquisition by IHS. Previously, he was chief analyst and director for Dataquest/Gartner Group, where he lead a team that delivered market research in seven syndicated services covering semiconductor applications, supply and pricing, and detailed equipment analysis.