"High efficiency" hydraulic oils are becoming prevalent in the marketplace because of their potential to reduce operating costs. Attendees of this presentation will discover the benefits of these higher viscosity oils and learn what makes them different from conventional mono-grade oils.
---
Time:
2 PM EDT (11 AM PDT)
Presented by:

Overview
Hydraulic oils featuring high viscosity indexes (VIs) have demonstrated the ability to reduce operating costs. Their "high efficiency" or "energy efficiency" claims differentiate them from conventional mono-grade hydraulic oils. In this presentation, attendees will learn how higher VI oils can increase hydraulic efficiency by reducing internal pump leakage. For example, under severe conditions a high VI shear stable fluid (VI >130) can improve volumetric efficiency in a vane pump by 20% over a mono-grade, low VI fluid. High efficiency hydraulic oil also has the ability to either decrease cycle time, or if cycle time remains the same, reduce fuel consumption. Discover how high efficiency hydraulic oil can help you improve productivity, reliability, and operational efficiency.
Key Take-Aways
Understand why high efficiency hydraulic oil improves efficiency when compared to conventional mono-grade hydraulic oil
Learn how high efficiency oils are formulated to balance friction reduction (using lower viscosity oil) and internal leakage (using higher viscosity oils)
Discover the benefits of operating in a wider temperature range
Speaker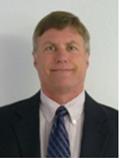 Eric Lancaster
, Director, Industrial Products, Phillips 66 Company
Eric Lancaster is Director of Industrial Products at Phillips 66 Company. He is a member of the Society of Tribologists and Lubrication Engineers (STLE), and is a Certified Lubricant Specialist (CLS). Lancaster earned his B.S. in Mining Engineering from University of Missouri and an MBA from Saint Edward's University.