As wireless networking becomes more mature, it's reliability, security and possible uses seem to expand exponentially. Anyone who tried to implement a wireless application in the past might not have been aware of some it's shortcomings and fallen subject to a bad deployment. Let's take a look at some new features and benefits, and solutions that make implementing a wireless application worthwhile.
---
Time:
12 PM EDT (9 AM PDT /
6:00 PM CEST)
Presented by:

Overview
Past wireless deployments often failed in industrial and critical applications, leaving both designers and users with negative feelings about wireless technologies. Slower data rates meant the wireless connection was typically a bandwidth bottleneck, leading to slow and unreliable performance and often frustrated users. Multipath lead to unreliable connections due to the reflective nature of industrial environments Weak data encryption standards left the wireless connections vulnerable to attacks.
Today's wireless addresses all of these concerns in one way or another. Much higher data rates are now available, ensuring the wireless connection will not be a bandwidth concern. The MiMo functionality of 802.11n ensures reliable operation in the reflective environments of our industrial applications, ensuring reliable communications, as well as easing design in these environments in most cases. 802.11i now offers MUCH stronger data encryption, helping ensure secure reliable communications. And, as one would expect with a standards-based securing solution, interoperability works very well in mixed vendor environments. But as data encryption is one piece of the security puzzle, the addition of management frame protection now offers protection against typical DoS attacks in wireless environments.
As wireless has also matured quite a bit in the last few years, so has peoples' knowledge of wireless, easing planning, deployment and troubleshooting.
Key Takeaways
Learn the weak points of past wireless technologies and deployments
Look at the current technologies available for successful wireless deployment
Learn how to add redundancy into a wireless application for mission critical applications
Understand how to protect against common DoS wireless attacks
Add reliability to wireless networks
Speaker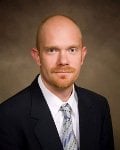 John Mower
, Field Application Engineer, Belden
John Mower has worked for Belden for 15 years, spending the last eight years in the industrial networking market. John started as a technical support engineer/application engineer role, designing, deploying, troubleshooting and training on wired and wireless applications.