Agenda
**Subject to change prior to show date
11:30 AM - 6:00 PM EST (8:30 AM - 3:00 PM PST)
Industrial Automation & Robotic Systems Open
Visit the many booths in the Exhibit Hall, chat with booth representatives, learn about new products, and more.
Visit the Networking Lounge and interact with other event attendees.
Visit the Resource Center and download all materials of interest.
12:00 PM - 1:00 PM EST (9:00 AM - 10:00 AM PST)
Time:
12 PM EST (9 AM PST)
Overview
Producers and packagers are under intense pressure to reduce costs, improve quality, and respond quickly to market needs. Flexible automation solutions, enhanced with vision controlled robots and a communications infrastructure spanning all layers of the enterprise, meet these opposing performance and cost objectives.
Learn More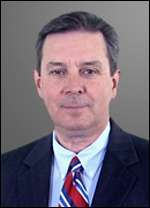 Time:
12 PM EST (9 AM PST)
Overview
Robots and flexible automation solutions help manufacturers respond to rapidly changing consumer sentiment, labor issues, and the dynamics of a global market. This presentation will demonstrate how the latest generation of robotic systems, frequently outfitted with vision capability, meets the opposing production/packaging objectives of lower costs and higher quality.
Learn More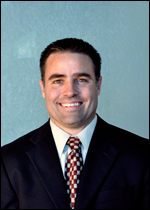 Rush LaSelle
, Director of Worldwide Sales and Marketing, Adept Technology
1:00 PM - 1:30 PM EST (10:00 AM - 10:30 AM PST)
Time:
1 PM EST (10 AM PST)
Overview
"Reducing Automation Installation Time and Machine Costs with Parker Fieldbus Systems" Hosted by Chris Landis, Parker Hannifin
1:30 PM - 2:30 PM EST (10:30 AM - 11:30 AM PST)
Time:
1 PM EST (10 AM PST)
Overview
Significant advances in the art and science of robotics simulation has allowed the fast and efficient verification and validation of robotic processes. This presentation will explore current practices in the application of this technology, plus benefits and trends. Examples of robotics simulation software applications will also be presented.
Learn More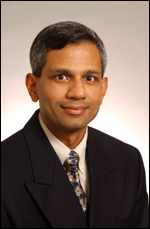 3:00 PM - 4:00 PM EST (12:00 PM - 1:00 PM PST)
Time:
3 PM EST (12 PM PST)
Overview
A "dizzying" array of robot formats is available to solve flexible automation tasks. The challenge is to assess which format best suits the application. This presentation will contrast SCARA, DELTA, Articulated Arm, and Cartesian formats. "Best fit" guidelines will take into account mechanical, control, and network integration considerations.
Learn More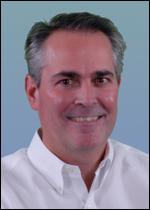 John Good
, VP of Global Sales and Marketing, PBC Linear
Time:
3 PM EST (12 PM PST)
Overview
OPC Unified Architecture is the next generation of OPC technology, encompassing the functionality of all OPC Classic Specifications (OPC DA, OPC A&E, Commands, and Complex Data). This presentation debunks the myth that OPC UA is complicated to implement. More importantly, it demonstrates the benefits of using a future-facing platform-independent technology.
Learn More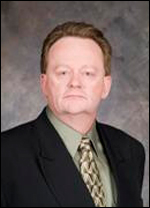 Thomas Burke
, President and Executive Director, OPC Foundation
4:00 PM - 6:00 PM EST (1:00 PM - 3:00 PM PST)
Interact with Attendees and Exhibitors in the Exhibit Hall and Networking Lounge.
Presentations available On-Demand.