Agenda
**Subject to change prior to show date
11:30 AM - 6:00 PM EST (8:30 AM - 3:00 PM PST)
Aerospace Technology Open
Visit the many booths in the Exhibit Hall, chat with booth representatives, learn about new products, and more.
Visit the Networking Lounge and interact with other event attendees.
Visit the Resource Center and download all materials of interest.
11:45 AM - 12:15 PM EST (8:45 AM - 9:15 AM PST)
Time:
11 AM EST (8 AM PST)
Overview
Learn how to keep counterfeits out of your inventory to protect relationships with your customers. SAE has recently published new standards that show organizations of all types how to avoid getting counterfeit parts, materials, and other items into their inventory. These standards are widely used by government and industry in the aerospace/defense sector.
Learn More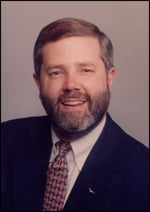 Bruce Mahone
, Director, Washington Operations, Aerospace, SAE International
12:30 PM - 12:45 PM EST (9:30 AM - 9:45 AM PST)
Time:
12 PM EST (9 AM PST)
Overview
For aerospace engineers, the pressure to cut costs and to improve efficiency has never been higher. Attendees of GlobalSpec's Aerospace Technology event will find new solutions to the industry's critical challenges: rising fuel prices, regulatory compliance, and increasingly strict emissions standards.
Learn More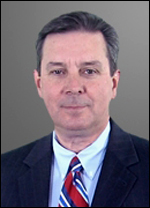 1:00 PM - 2:00 PM EST (10:00 AM - 11:00 AM PST)
Time:
1 PM EST (10 AM PST)
Overview
The debate over return on investment from engineering simulation software is shifting from "whether the tools add value" to "how can implementation maximize ROI?" This presentation reviews the discussion, outlines key factors to consider, and closes with an example for an unmanned aircraft system.
Learn More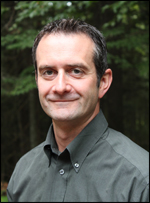 2:00 PM - 2:30 PM EST (11:00 AM - 11:30 AM PST)
Time:
2 PM EST (11 AM PST)
Overview
"Properties of DuPont™ Krytox® Performance Lubricants" Hosted by H. Carl Walther, Senior Engineering Associate, DuPont
2:00 PM - 3:00 PM EST (11:00 AM - 12:00 PM PST)
Time:
2 PM EST (11 AM PST)
Overview
A new automated inspection solution employed by Airbus has reduced inspection time more than 80%. Developed to inspect the forward section of an aircraft fuselage, the solution can adapt to changes in the inspection conditions, the inspection process, or other aircraft models.
Learn More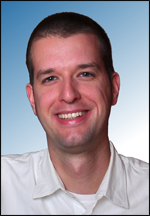 3:00 PM - 4:00 PM EST (12:00 PM - 1:00 PM PST)
Time:
3 PM EST (12 PM PST)
Overview
Reproducing vibrations typical of those experienced by the crew of a helicopter is critical for training purposes. This presentation describes the newest advance in helicopter motion simulation – a three-axis vibration platform that simulates rotary wing systems.
Learn More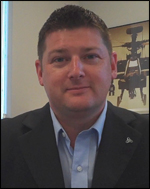 Scott Metcalfe
, Business Unit Manager, WITTENSTEIN Aerospace & Simulation, Inc.
4:00 PM - 5:00 PM EST (1:00 PM - 2:00 PM PST)
Time:
4 PM EST (1 PM PST)
Overview
By applying a nanostructured polymer coating to the fuselage of its aircraft, UK carrier easyJet hopes to save as much as 2% in fuel costs. The coating fills microcracks and prevents the buildup of debris, reducing friction by 39%.
Learn More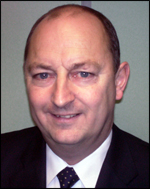 Paul Booker
, Managing Director, tripleO performance solutions
5:00 PM - 6:00 PM EST (2:00 PM - 3:00 PM PST)
Time:
5 PM EST (2 PM PST)
Overview
RF and microwave filters are essential components in every type of communications, radar, avionics, Satcom, or defense system. This presentation gives designers all the knowledge they need to understand filters, determine the type best suited to the application, and specify them with confidence.
Learn More