A food contamination crisis is damaging brand reputations and costing companies millions in sales and litigation expenses. Learn how hygienically designed drainage systems, properly installed and maintained, can significantly mitigate the risk of bacterial contamination for food and beverage processing facilities with minimal production downtime.
---
Time:
2 PM EST (11 AM PST /
8:00 PM CET)
Presented by: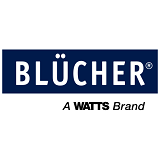 Overview
Every year food contamination and food-borne illnesses sicken and kill thousands of Americans and cost the food industry millions of dollars in brand damage, lost sales, and litigation expenses. The major cause of food contamination is harmful bacteria.
Flooring poses a significant hygienic challenge to food and beverage processing facilities because it is the area where waste, humidity, and physical stress are most prevalent. Drainage system components are installed in or below flooring, and it is often assumed that regular cleaning rids them of the types of bacteria that threaten food safety. Yet despite the well-intentioned efforts of food and beverage companies, contamination outbreaks continue and recalls occur all too frequently. A hygienically designed and efficient drainage system forms a barrier between a contaminated sewer system and a clean production area. These newer drainage systems have been specifically designed and constructed to prevent the growth and spread of bacteria such as Listeria, Salmonella, E. coli, and Campylobacter. Moreover, they are easier to clean and maintain than earlier drainage systems, and can be kept sanitary with minimal water requirements and production downtime.
This webinar will look at the severity of the food contamination crisis, outlining its causes and high costs, not only to the food and beverage industry, but to the health of its customers. The presentation will focus on ways that new drainage systems, through their design and construction, provide better choices for addressing food safety challenges by inhibiting both the growth and spread of harmful bacteria.
Key Takeaways
Learn why the current food contamination crisis is costing companies millions of dollars in damaged reputations, lost sales, recall expenses and litigation fees
Understand how drainage systems factor into this crisis and can harbor the types of bacteria that cause food-borne illness for millions of Americans every year and kill thousands
Learn how listeria, highly resilient bacteria, can live in a food processing or beverage production facility for years
Discover how new drainage systems can be designed and constructed to inhibit the growth of bacteria in food and beverage processing facilities
Speakers

Jimmy Hunt
, Business Development Manager, BLÜCHER USA
Jimmy Hunt, Business Development Manager, BLÜCHER, has more than 13 years' sales, management and development experience. He held senior leadership positions at SPP Pumps, Inc. (a division of Kirloskar Brothers Limited) and Ferguson Enterprises in its fire protection division (Ferguson Fire and Fabrication). Jimmy has a master's degree in Business Administration from the University of Georgia and a bachelor's degree in Fine Arts from California State University, Fullerton.

Roy Hetzler
, Operations Manager – Drainage, Watts
Roy Hetzler, Operations Manager - Drainage, Watts, has more than 35 years' experience in commercial drainage product and operations management. He has constructed and launched several major product lines, holds multiple design patents, and has served as a Director for The Plumbing & Drainage Institute for the past 10 years. Roy has a bachelor's degree in Business Administration from the State University of New York at Buffalo.