Industrial robots, including new types such as collaborative robots, are revolutionizing production processes. Webinar attendees will learn how Infineon's semiconductor solutions are empowering industrial robots, ensuring the safety of their "co-workers" and providing the highest security standards.
---
Time:
11 AM EST (8 AM PST)
Presented by: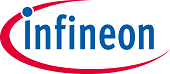 Overview
The robotic revolution has started! Industrial robots are set to join the ranks of innovative and disruptive technologies by changing industrial production processes. In addition, a new type of industrial robot, referred to as a collaborative robot, is capable of interacting directly with humans and working alongside them. By assisting workers, these robots will create new kinds of collaboration, synergizing robotic and human skill sets.
This webinar will look at the demands placed on "traditional" industrial robots and how these are evolving in the case of collaborative robots. It will give insights into the market trends shaping industrial robotics and demonstrate how they will influence new robot generations.
Attendees will learn how Infineon's semiconductor solutions can help to shrink control boxes and drive units to enable the industry's most compact and efficient designs. We will explain how our radar and sensor solutions help our customers meet the highest safety standards in collaborative and non-collaborative environments. The webinar concludes by demonstrating how Infineon's security solutions support brand protection and protect against counterfeit parts that could compromise robot safety.
Key Take-Aways
Gain insight into the robotic revolution, industrial and collaborative robots as well as current market trends
Learn the requirements facing robot manufacturers
Discover how Infineon can help meet these requirements
Gain an in-depth understanding of Infineon's product portfolio for industrial robotics (power management, motor control, safety and security)
Speaker

Tobias Bukowski
, Distribution Marketing Manager, Infineon Technologies AG
Tobias Bukowski is Distribution Marketing Manager for the Power Management and Multimarket division of Infineon and is located in Munich. He holds a Master's Degree in Business Administration and has over 5 years of experience within the semiconductor industry.