Agenda
**Subject to change prior to show date
10:00 AM - 5:00 PM EDT (7:00 AM - 2:00 PM PDT)
Automotive & Transportation Technology Open
Visit the many booths in the Exhibit Hall, chat with booth representatives, learn about new products, and more.
Visit the Networking Lounge and interact with other event attendees.
Visit the Resource Center and download all materials of interest.
10:30 AM - 11:30 AM EDT (7:30 AM - 8:30 AM PDT)
Time:
10 AM EDT (7 AM PDT /
4:30 PM CEST)
Overview
New technical standards from SAE International are helping vehicle manufacturers and operators realize great success in two critical areas. One area of concern is the current proliferation of counterfeit parts in the supply chain. The other involves vehicle health management; specifically, the development of integrated systems for monitoring all aspects of vehicle health, including structural, propulsion, and electronics.
Learn More
Presented by:
11:30 AM - 12:30 PM EDT (8:30 AM - 9:30 AM PDT)
Time:
11 AM EDT (8 AM PDT /
5:30 PM CEST)
Overview
High performance lubricants from DuPont can improve vehicle quality through increased life of components and reduced noise, vibration, and harshness (NVH). These synthetic lubricants can help automotive OEMs and system suppliers to reduce costs associated with warranty claims and avoid costly alternative solutions. Find out how your system and component designs can benefit from this technology.
Learn More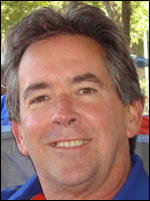 Robert French
, Business Development Manager - Krytox® Performance Lubricants, DuPont
12:30 PM - 1:30 PM EDT (9:30 AM - 10:30 AM PDT)
Time:
12 PM EDT (9 AM PDT /
6:30 PM CEST)
Overview
The development of hybrid electric vehicles and electric vehicles (HEV/EV) brings new challenges to automakers. This presentation will focus on HEV/EV motor design; in particular, the electrical insulation system.
Learn More
1:30 PM - 2:30 PM EDT (10:30 AM - 11:30 AM PDT)
Time:
1 PM EDT (10 AM PDT /
7:30 PM CEST)
Overview
Technical advances in polymer nanocomposites offer new solutions for automotive engineers. For example, breakthroughs in polyolefin and polyamide nanocomposite synthesis have changed their cost/performance structure and altered market demand. Learn how polymer nanocomposites are expected to be a major growth area in coming years.
Learn More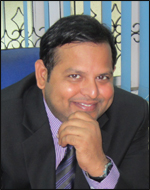 Vivek Patel
, Senior Knowledge Officer (SKO), Centre for Knowledge Management of Nanoscience & Technology (CKMNT)
2:30 PM - 3:30 PM EDT (11:30 AM - 12:30 PM PDT)
Time:
2 PM EDT (11 AM PDT /
8:30 PM CEST)
Overview
When it comes to better fuel economy, materials play a critical role. Learn why building a strategic relationship with a materials technology provider can improve the performance of many fuel saving technologies – from electric power assisted steering, turbochargers, and direct injection systems, to the motors and inverters of electric and hybrid electric vehicles.
Learn More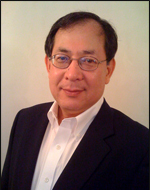 Koshi Okamoto
, Executive Director, Corporate Business Development, Hitachi Metals America
3:30 PM - 4:30 PM EDT (12:30 PM - 1:30 PM PDT)
Time:
3 PM EDT (12 PM PDT /
9:30 PM CEST)
Overview
Learn how a prototype connecting rod 27% lighter than the original was designed and fully validated with advanced numerical simulation and engine durability testing. Understand how significant mass reduction is possible without using exotic alloys or sacrificing component longevity.
Learn More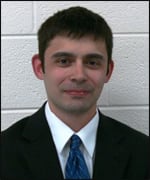 Chris Hall
, Mechanical Engineer, MAHLE Industries, Incorporated
4:30 PM - 5:00 PM EDT (1:30 PM - 2:00 PM PDT)
Interact with Attendees and Exhibitors in the Exhibit Hall and Networking Lounge.
Presentations available On-Demand.