The need for improved end-to-end material data management in the A&D industry is driven by demand for innovative, environmentally compliant and quality products. In this webinar, Siemens PLM Software along with Teamcenter customers Orbital ATK and GM deliver materials data management experiences and best practices.
---
Time:
2 PM EDT (11 AM PDT)
Presented by: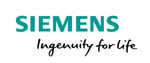 Overview
Managing material data and integrating it with the product lifecycle is critical to the development of complex, innovative products. Especially important to the Aerospace and Defense industry, is the development and management of new materials to apply to product design for stepping up the pace of innovation.
In our world of material driven product designs, end-to-end material data management reduces development costs by delivering immediate value, such as:
Enterprise-wide use of approved material information for mission-critical product functions, such as design, engineering, compliance, simulation and manufacturing
A gateway to critical material databases and online material catalogs
Reliable synchronization between products and associated materials
Readily available materials decision information for each discipline in the design lifecycle
In this webinar, we will highlight how establishing and maintaining an intimate integration between the materials considered for use in a product and the product's bill-of-materials (BOM) is crucial to delivering successful, innovative and compliant products.
Key Takeaways
Understand the importance of reliable synchronization between products and associated materials
Learn the fundamentals of enterprise-wide use of approved material information for mission-critical product functions - such as design, engineering, simulation, purchasing, compliance and manufacturing
Discover how customers are using Teamcenter integrated material management to create innovative, successful products
Speakers

Brett Verhoef
, PLM Strategist, Orbital ATK
Bachelor's degree from University of Utah, Mechanical Engineering
Master's degree from Arizona State University, Mechanical Engineering
Brett has worked for 10 years as an analyst in a broad range of simulation disciplines including thermal, CFD, structural, dynamics, and durability simulation in the aerospace and automotive industries. He also has two years of experience in PLM as the primary strategist behind Orbital ATK's implementation of Teamcenter for Simulation where he is working to change the culture at Orbital ATK, moving toward the capture of all of their analysis data within Teamcenter for hundreds of analysts working on rocket propulsion programs such as NASA's Space Launch System. Currently, he is planning for the deployment of Siemens' Integrated Material Management module within Teamcenter for the purpose of serving designers, analysts, and rocket propellant chemists with accurate, consistent, and trustworthy material properties.

Denise Massa
, Validation Engineer, General Motors
28 years with General Motors in Product Engineering as a Validation Engineer, Release Engineer, Technical Specialist, Design Supervisor, Quality Liaison and Business/Process Engineer.
Education: BSEE Michigan Technological University

David H. Riemer
, Vice President, Aerospace and Defense Strategy, Siemens PLM Software
David Riemer is responsible for providing value-added solutions for the A&D Industry at Siemens PLM Software. Prior to this position he was the VP, Science and Engineering at ATK Aerospace Systems where he was responsible for all technology programs at ATK's Aerospace Systems group. Prior to joining ATK, he had a 27-year career at Raytheon Aircraft. Mr. Riemer started his career at General Dynamics, Convair Division as a Thermodynamics Engineer. He holds a Bachelor of Science degree in Computer Science, and a Master of Science degree in Mechanical Engineering from the University of Utah.