Companies strive to have robust products while reducing costs associated with recalls and warranties. HALT/HASS testing helps find product design flaws early in the design and manufacturing processes. Attendees will learn how Thermotron's EXTREME AST system finds product design flaws that can go undetected using traditional HALT/HASS testing methods and equipment.
---
Time:
1 PM EST (10 AM PST)
Presented by:

Overview
Ensuring your product is robust can be time consuming and costly. By performing HALT/HASS testing, product failures can be detected early in the design and manufacturing processes. HALT provides an opportunity to strengthen products in the design phase while HASS screens products during manufacturing and, as a result, can reduce costs associated with recalls and warranties. Attendees of this presentation will learn how performing HALT/HASS with Thermotron's EXTREME AST system finds product failures never found before because of its innovative, industry-first features. For example, the system's patented dual strike impactors hit on the upstroke and downstroke, imparting stress in both the positive and negative directions of three axes. A patented table can operate in three independent vibration modes: low frequency, high frequency, and synchronized shock - all with a soft start feature. And, patent-pending multi-zone vibration control allows users to choose from one, two, or four table zones to test different-sized products at the same Grms level and stress same-sized products at different Grms levels. All of these features are easily set up using an intuitive control system featuring a Windows-based graphical user interface.
Key Take-Aways
Understand the importance of HALT/HASS testing in the design and manufacturing stages of product development
Learn how HALT/HASS testing can reduce recalls or warranty costs
Understand how Thermotron's EXTREME AST system can identify product defects that previously went undetected with traditional HALT/HASS equipment
Learn about the EXTREME AST's new patented technology
Gain knowledge about simultaneously testing multiple products on the same table
Speakers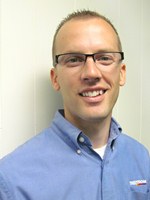 David Kujawski
, Marketing Manager, Thermotron
Thermotron Marketing Manager David Kujawski is responsible for identifying new product opportunities, bringing them to market, and providing worldwide sales training. He holds a bachelor's degree in business administration from Western Michigan University in Kalamazoo, Michigan.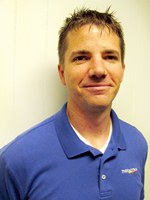 Chris Scholten
, Senior Application Engineer, Thermotron
In charge of preparing quotations and on-site user training as well as custom project management, Senior Application Engineer Chris Scholten specializes in HALT/HASS testing. He received his bachelor's degree in product design from Ferris State University in Big Rapids, Michigan.