Join the webinar and find out how to speed up the entire development process – from a concept to the light electric vehicle (LEV) design. Join our experts and explore LEV system requirements, get to know what are recommended products and how modular design tools can help you shorten time to market.
---
Time:
10 AM EDT (7 AM PDT /
4:00 PM CEST)
Presented by: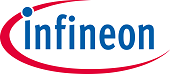 Overview
This webinar will be broadcasted at 10 am New York, 7 am Los Angeles, 4 pm Berlin.
Light electric vehicles (LEVs) are affordable and clean transportation alternatives that address megatrends such as increased urbanization and mobility as well as support a faster transition to a greener world. The global market of LEVs in number of units is estimated to be 6-10 larger than the number of electric cars sold each year (including PHEV and BEV models). New technologies and product innovations being built into today's LEVs enable greater power efficiency, smaller size, lighter weight, and lower cost solutions.
Attend this webinar to learn more about available solutions! Our experts will dive deeply into LEV system requirements, recommend key products and share how development process can be accelerated - and time to market shortened - with modular design tools.
Key Takeaways
By the end of this webinar, attendees will learn:
What LEVs are and how the market will develop over the next several years
What the main application requirements and challenges are for LEV solution designers
The scope of the product portfolio that supports motor control solutions
How to accelerate the product design phase using application-dedicated demonstration boards
Speakers
Katja Fischer
, Product Marketing Management, Infineon Technologies Austria AG
Katja Fischer holds a Business degree with specialization in International Marketing and Management from the University of Klagenfurt, Austria. Katja joined Infineon in 2015 and is responsible for Product Marketing of the Medium Voltage Power MOSFET portfolio including the brands OptiMOS™ and StrongIRFET™.

Urban Medič
, Application Engineer, Infineon Technologies Austria AG
Urban Medič obtained his degree in electrical engineering at the University of Ljubljana. Working in the electric motor industry, he has gained experience designing electronic subsystems for electric vehicles. At Infineon he specializes in high power motor drive applications at medium and low voltages. His competences include the design of power stages and control concepts.