Join the webinar to learn about challenges and solutions of powering Artificial Intelligance (AI) in applications like data centers.
---
Originally presented:
March 31, 2021
Presented by: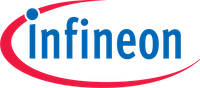 Overview
Artificial intelligence in data centers is an emerging technology that requires high power in a small space. The challenges require new thinking about multiphase power stages, as well as integrating 48V into the solution. During this webinar we will explore these challenges and solutions that address the market with leading efficiencies and innovative designs. You will hear about how compact new power stages enable more density. Infineon's advanced multi-phase digital controllers enable ease design in and the novel 48V conversion technology offers ultra-efficiency.
Key Takeaways
Get an understanding of the unique challenges for the AI space
Explore the latest generation XDP(TM) digital controllers
Hear about multiphase high density, high current and a unique new topology to solve the space problem
See a flexible 48V solution with 99% efficiency
Speaker

Matt Hunter
, Manager, Product Application Engineering Team, Infineon Technologies
Matt has joined Infineon in 2010 through the acquisition of Primarion, a digital power management DC-DC startup. Matt today manages the product application engineering team at Infineon and leads Infineon's 48V design and customer engagement efforts. Matt's 25 year power management experience includes NVidia, Lockheed Martin and various startups. He holds a bachelor's of science in electrical engineering from California State University, Chico.