Join the webinar and learn more about future trends, commonly used topologies, key features and benefits of Infineon's silicon-based power MOSFETs, IGBT and SiC power semiconductors.
---
Originally presented:
June 10, 2020
Presented by: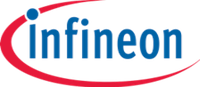 Overview
Electric mobility is no longer a buzz word. The evident momentum in the car industry supports the global electric car sales forecasts for the next decade and manifests in one clear trend: electrification has arrived on today's streets.
In this session we will discuss the main features and benefits of the next generation of Infineon's CoolMOSTM SJ power MOSFET CFD7A, TrenchstopTM IGBT and CoolSiCTM power semiconductors. These components are optimized to meet the requirements of electric vehicle applications. The webinar covers performance improvements especially in terms of efficiency.
Attendees will be introduced to the most commonly addressed topologies in onboard charging and introduce our complementary discrete power product offering.
Key Takeaways
Learn about general on-board charging trends
See the most commonly used topologies for on-board charger
Hear about key features and benefits of Infineon's latest silicon-based product family of power semiconductors
Speakers

Eva Gabriel
, Product Marketing Manager Automotive High Voltage Conversion, Infineon Technologies Austria AG
Eva Gabriel works as Product Marketing Manager for Infineon Technologies Austria, with specialization in automotive high voltage conversion products and where she focuses on the electric mobility market. Her affinity for this market segment manifested already in completing her Master's thesis on "Electric mobility as innovation and the influential factors on consumer adoption". In her role as Product Marketing Manager, she contributes to the product definition and leads the market introduction of high performance HV MOSFETs shaping the future of electrification.

Severin Kampl
, Senior Application Engineer, Infineon Technologies Austria AG
Severin Kampl holds a Master Degree in Electrical Energy. He joined Infineon Technologies Austria in Research and Development in 2007, contributing mainly to development of automotive safety systems in the low-voltage domain. Since 2012 he is working as senior application engineer for high-voltage power electronic systems. Latest research interests are in automotive on-board chargers and on-board DCDC converters. He is based in Villach, Austria.

Wibawa Chou
, Director of Application Engineering, Infineon Technologies Americas Corp
Wibawa Chou has more than 20 years of experience in power electronics industry. For the past few years he has been focusing on promoting high power silicon and compound semiconductor devices for automotive applications such as traction inverters, motor drives and on board chargers. He leads a team of application engineers responsible for assisting global automotive customers in designing Infineon automotive high power products. Prior to Infineon, he worked as a principal design engineer for an uninterruptible power supply company.