Register to learn the optimal strategy and specific steps in order to achieve machining excellence for high-performance manufacturing.
---
Time:
10 AM EST (7 AM PST /
4:00 PM CET)
Presented by: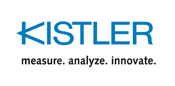 Overview
The webinar introduces machining excellence principles and gives a description of the steps, including sensor controlled machines and processes. In order to achieve machining excellence in manufacturing, a step by step approach must be executed starting with the machine/manufacturing equipment accuracy.
In the second step, the right process settings must be explored and used, including tools, cutting conditions, work holding systems, coolants and more.
In the last and third step, machine and process condition must be evaluated in the right way with correct sensor technologies. The sensor system must be reliable and robust, should not interfere with manufacturing execution and should be easy to control and calibrate. With these signals, not only monitoring systems but also control loops can be developed in order to react machine and process abnormalities.
When these steps are done properly, only then machining excellence can be achieved.
Key Takeaways
Discover how to measure, understand, optimize and maintain your machine with the right tools
Learn to apply and measure process condition with right sensor solution
Use information from sensors not only for monitoring, but also for intelligent machining
Speaker

Bülent Tasdelen
, Business Development Manager, Kistler
Bülent Tasdelen has worked in machining for 16 years, starting with a master's degree and Ph.D. degree in metal cutting at Chalmers University of Technology in Sweden. He joined SKF Central Manufacturing Development center in 2008 working with metal cutting machine and process development.
From 2014 to 2018, he was responsible for the metal cutting R&D and implementation team which was responsible to develop and implement new metal cutting technologies for SKF Group. The last year at SKF before joining Kistler, he worked as Process Development Manager in the Gothenburg factory and was a member of the factory management team.