Attendees will learn fundamental principles of in-line induction heating. Topics include HF-weld Post-Weld Heat Treatment (PWHT) methods, equipment overview, automation and process control programs. Webinar participants will increase their understanding of tube and pipe product quality improvement through process specification, implementation, optimization, and testing strategies.
---
Originally presented:
December 1, 2021
Presented by: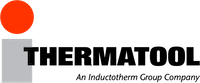 Overview
Along with API® steel materials technology advancements over the last 15 years, Thermatool has improved the in-line post-weld heat-treatment (commonly known as HF weld seam annealing) of tubular products bound for use in oil and gas applications. As is the case with Thermatool HF welders, seam annealers are designed first by using years of experience and real-world data, supported by computational models, and validated by hundreds of field tests. Finally, software is developed to make a sophisticated tube or pipe mill seam annealer (PWHT) machine easy to apply and operate.
Beyond API®, product applications which require secondary operations performed on tube and pipe and roll formed products benefit from induction PWHT to optimize performance of a seam weld during bending, swaging, and fatigue sensitive applications to name a few.
Key Takeaways
Learn fundamentals of HF-weld PWHT (post-weld heat-treatment) techniques
Understand the latest proven automation and process technologies
Learn how to apply induction heating to in-line roll forming processes
Improve product performance and enhance customer satisfaction
Speaker

Sasha Tupalo
, Materials Engineer, Thermatool Corp.
Sasha Tupalo received her bachelor's of science degree from Prydniprovsk State Academy of Civil Engineering and Architecture (PSACEA) in materials engineering. Furthering her study, she received her master's of science in materials science and engineering at the Worcester Polytechnic Institute.
Sasha joined Thermatool Corp., where she manages Thermatool Labs and is deeply involved in scientific research involving induction solid-state welding, heating process development and quality assessment for tube and pipe producers around the world. She is a member of numerous scientific and technical committees such as ASM, ASTM (A01, E04 and E28), TMS and WAG (Welding Advisory Group) at AISI. Her work includes delivering dozens of training classes relating to induction welding, heating and quenching technologies. In 2019, Tupalo was recognized by Heat Treat Today's 40 Under 40: Class of 2019.