Register to see step-by-step instructions on how to simplify a high-voltage battery management system design.
---
Originally presented:
August 25, 2020
Presented by: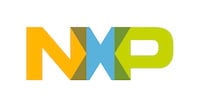 Overview
The latest Li-Ion battery developments and price drop together with the stringent CO2 target policies, slowed down diesel-powered vehicles and boosted the high-voltage (HV) electric vehicle (EV) powertrain market. HV EV is estimated to be the fastest-growing market for the period 2019-2027. The battery management system (BMS) business was valued at $3.5 billion in 2018 and will grow aggressively near $16.6 billion by 2027.
Join this 45-minute webinar to learn how to simplify a high-voltage battery management system (BMS) design step-by-step. You will explore how to get started, live-monitor the voltage cells, and verify both the temperature and voltage battery stack using an application Software Development Kit (SDK) and dedicated GUI.
Key Takeaways
Get an overview of the general BMS market, including its needs and requirements
Understand the system architecture of an HV BMS application
Discover the available NXP solutions for battery management control (BMC) and battery cell controller (BCC) targeting HV BMS
See a hands-on demo with the latest NXP HV BMC and BCC BMS solution using a battery emulator
Speakers

Beatrice Bernoux
, BMS Product Marketing, PL Advanced Analog, NXP Semiconductors
Beatrice is the product marketer for BMS solutions. She has almost ten years of hands-on experience in power and inverter applications.
Beatrice holds a Ph.D. in power electronics and an M.S. in physics of semiconductors, both from Institut National des Sciences Appliquées (INSA) Toulouse.

Mathieu Clain
, Mass market Product Marketing, PL Automotive Processing, NXP Semiconductors
Mathieu is an experienced distribution marketing professional focused on automotive microcontrollers, leading go-to-market strategies and demand creation in North America.
Mathieu holds a master's degree in Nanoscience & Nanotechnologies from the Université Grenoble Alpes, plus a master's and bachelor's degrees in Physics from the Université Paul Sabatier.

Shanaka Yapa
, Systems & Applications Engineer, PL Automotive Processing, NXP Semiconductors
Shanaka is an automotive microcontroller and processor expert with over a decade of hands-on experience working with 8- up to 32-bit technologies and functional safety applications. He is one of the NXP GreenBox Vehicle Electrification Platform architects.
Shanaka holds a master's degree in information systems and a bachelor of engineering in information and communication engineering, both from the University of Electro-Communications in Tokyo.