Register to learn how rotary shaft seals increase ROI by 20 times for your mixing and blending equipment. Prevent product recalls, leakage, shaft damage, avoid contamination, and explosions. Create hygienically clean environments with CinchSeal's USDA-certified and FDA-approved CIP shaft seals.
---
Time:
10 AM EST (7 AM PST /
4:00 PM CET)
Presented by: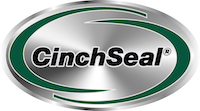 Overview
Register to learn how to increase ROI by 20 times. In industrial process applications, continuous and on-demand availability of critical rotating equipment is crucial. According to BEMA, a two-day downtime costs a bakery plant $144,000 in lost production, just for one mixer repair.
The webinar describes how you can increase the lifespan and availability of your mixing, blending, and drying equipment with ¼ in (6.35 mm) runout-tolerant CinchSeal rotary shaft seals.
Attendees will hear, from industry experts, why two-thirds of world's top food companies, like Cargill, Mars, Kraft Heinz, BASF, Nestle, and others have switched to CinchSeal rotary shaft seals and saved thousands of dollars a year.
Join us to learn how CinchSeal's patented design prevents product recalls, leakage, contamination, shaft wear, downtime, and explosions. Our shaft seals are dry running and maintenance free. Their sanitary USDA and FDA-approved construction meets the highest hygienic standards of the food, pharmaceutical, and cosmetics industry.
Whether you are in a food, pet food, industrial, wastewater or chemical process industry, you'll benefit from our 25+ years of experience in sealing critical rotating equipment and gain immediate ROI with our standard and custom sealing solutions.
Key Takeaways
Learn how to:
Maximize efficiency and improve ROI by 20 times for your mixing, blending, drying, and incline screw conveying equipment
Prevent product recalls, leaks, contamination, and explosions
Improve vacuum efficiency to shorten process times in dryers
Accommodate shaft runout
Speakers

Dan Marlett
, Vice President of OEM Sales, US, CinchSeal
Dan Marlett has 22 years of industrial technical sales experience, aiding in new product development and identifying new market segments for company growth. Sales management has been his key focus early in his career with a transition to OEM emphasis for the past several years.

Dave Verbaro
, Design Engineer, CinchSeal
Dave Verbaro has more than 35 years of mechanical design experience. He has designed CinchSeal's full product line for all types of rotating equipment. Some of his design fields include mechanical seals, chemical processing, packaging, electromechanical and semiconductors. Dave has also worked in mechanical reliability and asset utilization industry to trouble-shoot equipment and improve reliability and cost savings.

Saji Pillai
, President, CinchSeal
Saji Pillai has more than 30 years of experience in designing, developing, testing, production and business development of high-precision dynamic sealing systems and solutions for rotating equipment, including food, chemical, power generation, military and civil aerospace industries. He holds a master's degree in mechanical engineering.