Join the webinar to learn about the benefits of Infineon Antenna Tuning Solutions to ensure seamless wireless communication in a wide range "Internet of Everything" applications.
---
Time:
11 AM EST (8 AM PST /
5:00 PM CET)
Presented by: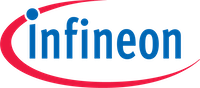 Overview
Antenna tuning is an essential technology to ensure best antenna performance within a wide range of "Internet of Everything" (IoE) applications. In the increasingly digitalized world, customers expect even better user experience in terms of product design and functionality. Along with appealing design, smart devices need to ensure always-on connectivity with excellent reception quality and fast stable connections.
To cater for these needs, manufacturers incorporate more features and frequency bands into even smaller and thinner devices. This constitutes a significant challenge for antenna engineers to maintain optimum antenna efficiency. Antenna tuning helps resolve this issue.
With the increasing adoption of 5G technology, maintaining antenna efficiency is becoming a critical topic within a growing number of IoE applications.
Infineon provides a broad selection of small, ready-to-use antenna tuners to enable optimal antenna performance of connected devices. Based on deep-rooted RF expertise, Infineon Antenna Tuning Solutions maximize antenna radiation efficiency for high data rate, excellent signal quality and long battery life. In addition, Infineon Antenna Tuners enable engineers to reduce the number of antennas, which increases design flexibility and accelerates time-to-market.
Key Takeaways
Learn how antenna tuning improves antenna efficiency and addresses design constraints
Apply antenna tuning to various IoE applications: smartphones, notebooks, wearables, smart home devices and vehicles
Discover Infineon's broad portfolio of Antenna Tuning Solutions for specific tuning requirements
Speaker

Nataliia Knets
, Product Marketing Manager, Power & Sensor Solutions Division, Infineon Technologies
Nataliia Knets joined Infineon Technologies AG in 2018. She is working in the Power and Sensor Solutions division as a product marketing manager. One of her focus areas is management of the Antenna Tuning portfolio within the RF communication product line. Ms. Knets holds a Master of Commerce degree in international business from the University of Applied Sciences in Mainz, Germany, and from Swinburne University of Technology in Melbourne, Australia.